Teenage girls screamed and swooned and even First Lady Michelle Obama got a new hair-do to mark a visit from Britain's finest export.
The British royal is in the country to highlight the work of landmine clearance charity the Halo Trust.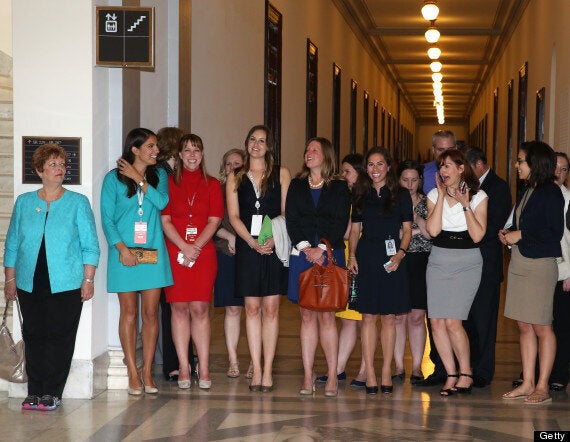 Ladies line up for a glimpse of Prince Harry at at the Russell Senate Office Building, where he toured an anti-landmine exhibition
The 28-year-old is following in the footsteps of his late mother Princess Diana, who also famously supported the organisation.
Hundreds of women gave the Prince a pop star's reception when he arrived at Washington's Capitol Hill, the first stop of his seven day tour.
Yet according to the Press Association, so focused was the young royal on the task at hand, he "barely glanced at them".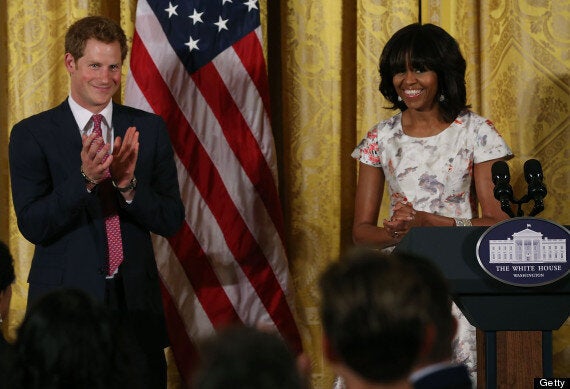 The prince dropped into the White House for an event hosted by First Lady Michelle Obama
Mrs Obama – complete with a brand new hairstyle – hosted a White House tea reception for US servicewomen and their children – introducing Harry to the cheering crowds with the words: "Well, surprise."
Speaking about his dedication to the cause, the Prince said his late mother would have been "proud" of his work with Halo.
He added: "In her special way, she adopted it as her own."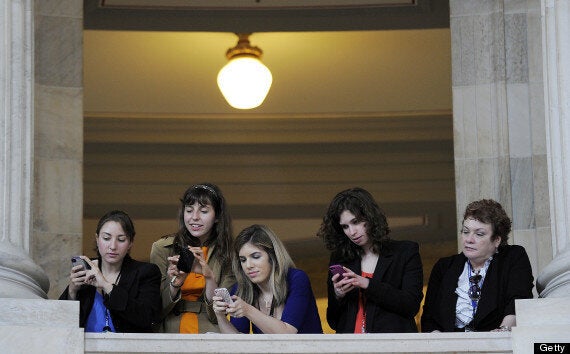 'You could hear hearts breaking all over the room': Reactions to Harry's visit were largely favourable
Harry was later joined by former presidential candidate Senator John McCain who stepped in as a replacement for his wife Cindy, a leading US anti-landmine campaigner, after she was taken ill.
Despite Harry's lack of interest in his fans around 50 girls got close enough to him as he chatted to McCain.
One woman said: "You could hear hearts breaking all over the room when he left. He is so cute, better than I expected."
McCain said: "He was kind of embarrassed (by the screaming), I think a normal reaction."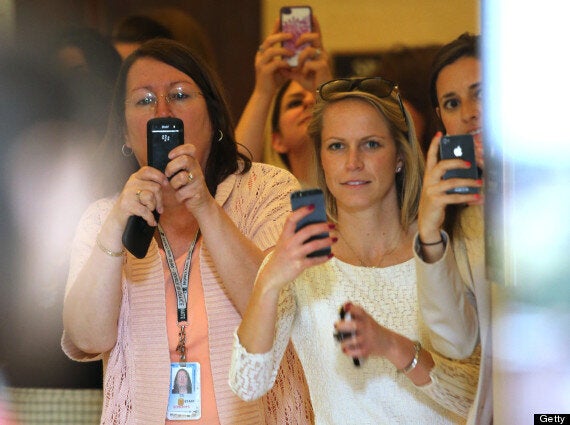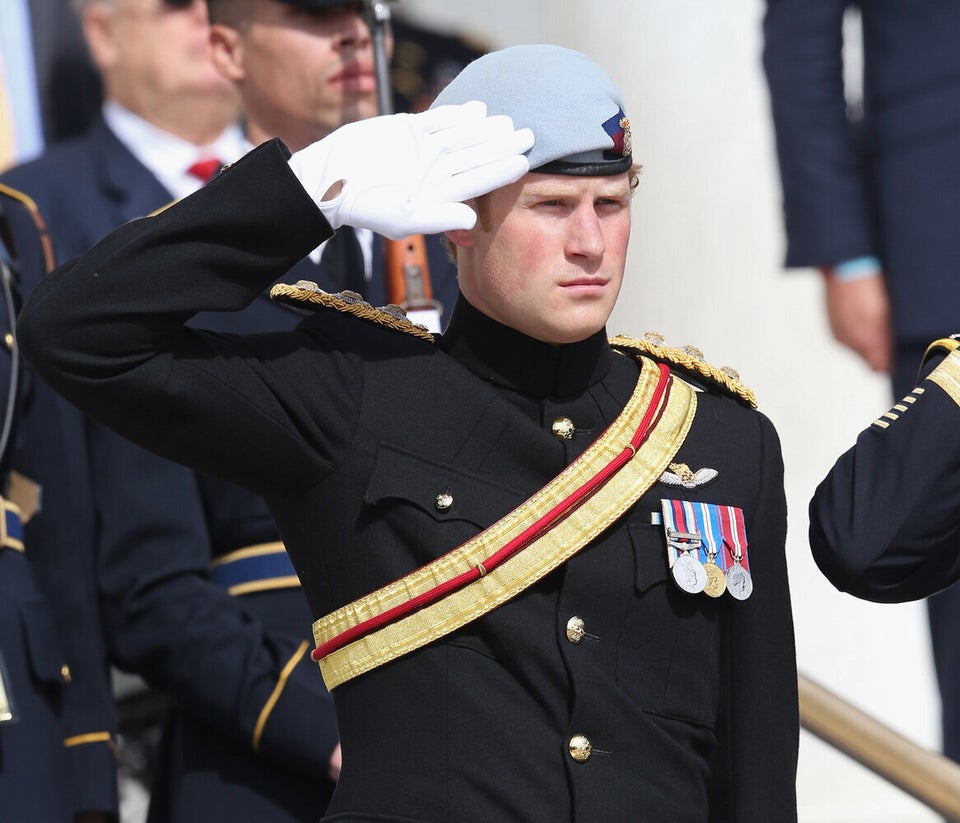 Prince Harry Visits The United States
Related