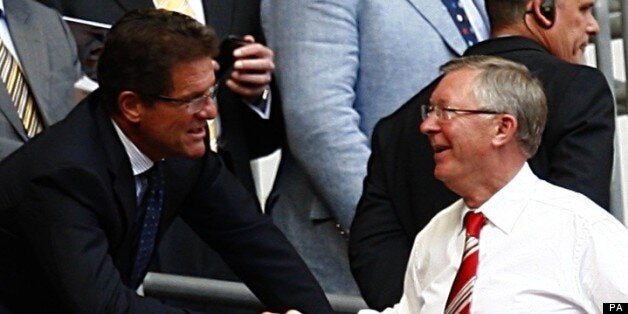 Sir Alex Ferguson retired as Manchester United manager because of "too much stress", Fabio Capello has revealed.
Ferguson will manage United for the last time at Old Trafford against Swansea City on Sunday, before his 1,500th and final match in charge at West Bromwich Albion on the last day of the season.
The 70-year-old said it was "the right time" to end his 26-and-a-half-year era at United, and Russia coach Capello said stress had compelled his friend to stand down.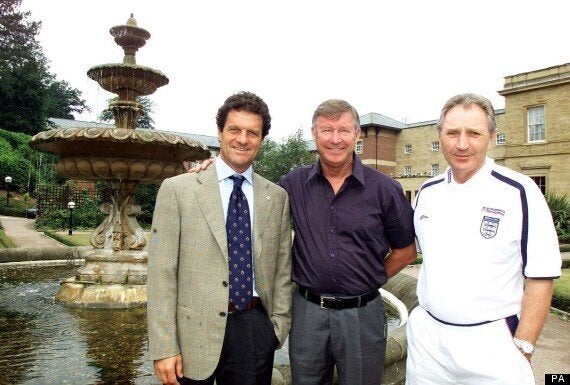 Ferguson with Capello, and FA technical director Howard Wilkinson, in 2001
"I met him a few months ago at the England Sports Centre and he told me he would carry on, so the news of his retirement surprised me," Capello told Sky Italia.
"I called him yesterday and he told me he has decided to go now because there is too much stress nowadays.
"Always having to win something is very challenging, and he told me he wanted to go around the world with his wife Cathy."
Ferguson owns an apartment in New York overlooking Central Park and his role as a United ambassador will allow him to represent the club beyond the continent.
Related