At first glance it looks like the stuff dreams are made of – a fairy kingdom lit by tiny bulbs of blue light.
But this is no imaginary land, it's here on earth and you can see it for yourself.
The bewitching display is down to the presence of thousands of glow-worms in the Waitomo caves of New Zealand.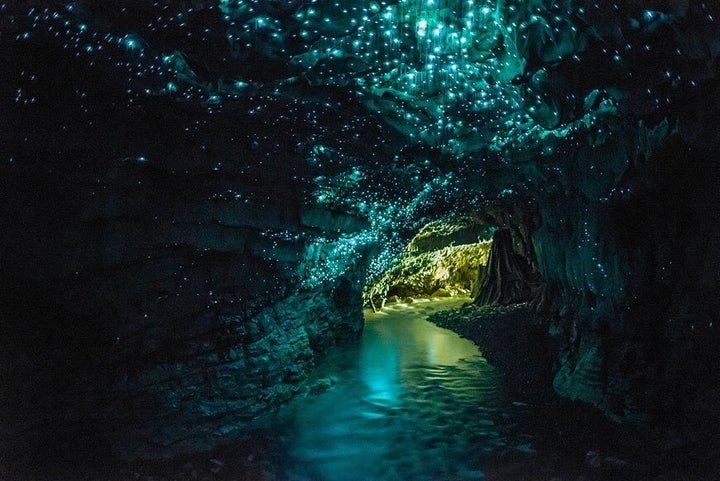 New Zealand's Waitomo glow-worm caves
The image was posted by Redditor forevergone, who says it was taken on a Spellbound Glow-Worm Cave Tour.
In the northern hemisphere, glow-worms are bioluminescent beetles while in New Zealand and Australia, glow-worms are the larvae of a fly known as the fungus gnat.
PHOTOS: BIOLUMINESCENCE AT THE AMERICAN MUSEUM OF NATURAL HISTORY
Related