Former Pakistan cricket captain Imran Khan has been urged by his opponent to drop his claim to be prime minister after last week's general election.
Nawaz Sharif appears poised to form the next government after his Pakistan Muslim League-N party claimed a resounding victory.
He called on Khan to "show the sportsman's spirit" and drop his charges of vote-rigging. Khan's Tehreek-e-Insaf party activists claim voters were prevented from reaching polling booths last Saturday. Pakistan's former cricket star-turned-politician Imran Khan at a campaign rally
Khan, who has kept a low profile since his defeat, said in his sole public statement that he was pleased with the high turnout, but was preparing a detailed investigation and report into alleged vote-fixing.
Meanwhile, UK foreign secretary William Hague praised Pakistan's high participation in the elections but called for investigations into malpractice.
The European Union released its preliminary report on the Pakistan elections on Monday which said that parties and voters showed a high commitment to democratic change, despite threats of Taliban violence.
"Violence by non-state actors [ie Taliban] unbalanced the playing field and distorted the election process considerably in affected areas," the report said.
"It did, however, not deter Pakistani citizens from casting their vote in unprecedented numbers and reconfirming their determined support for democratic rule, thereby defying extremist threats and actions."
Voters in Pakistan have "rejected terrorist violence and intimidation", Hague said as he promised a relationship with the UK based on "mutual respect".
Hague said the elections were an important step for Pakistan's democracy, but called for an investigation into allegations of malpractice.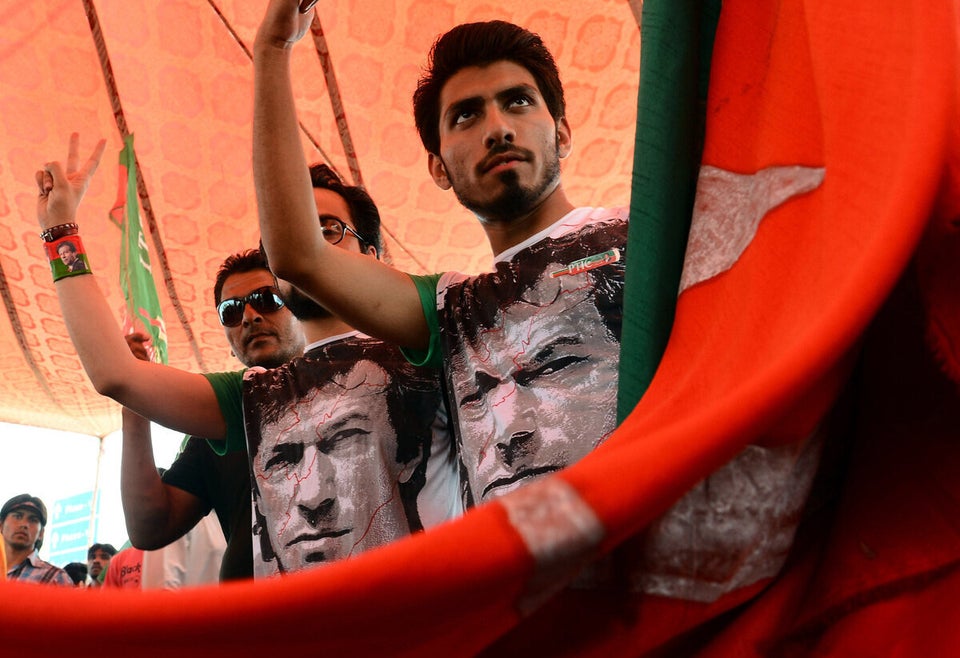 Pakistan Votes
The foreign secretary said: "Some 50 million people in Pakistan went to the ballot box on Saturday. They made a strong statement about the future they want for their country, based on accountable, democratic government. They clearly rejected terrorist violence and intimidation.
"These elections represent an important step for Pakistan's democracy, with strong voter rolls and the highest-ever number of women and new voters.
"To protect that credibility I hope that all allegations of malpractice will be thoroughly investigated. These elections were only possible due to the hard work of the electoral commission, the caretaker government, polling station officials, security personnel, election observers, but most of all of those who voted.
"The people of Pakistan can be certain of the UK's support for their democratic future. The UK has been a long-term friend of Pakistan and these elections will strengthen our commitment to work together, based on mutual trust, mutual respect and mutual benefit.
"These values have underpinned our relationship in the past and I will do my utmost to ensure they continue to do so for the future. We look forward to working with the new federal and provincial governments as they strive to meet the mandate the people have given them."
The result of the election could have a major bearing on Pakistan's relations with the West and its co-operation with US-led efforts to root out terrorists in the region bordering Afghanistan.
The CIA's drone campaign targeting al Qaida and other militants in the tribal regions has been extremely controversial in Pakistan.
Sharif said the drone strikes were "challenging our sovereignty" and "our concern must be understood properly".
Popular in the Community