Roberto Mancini will be sacked as Manchester City manager this week, with Málaga coach Manuel Pellegrini likely to succeed him at Eastlands.
The Italian turned on the club's press officer, Vicky Kloss, and said he would look "stupid" if Pellegrini replaced him at City.
"The people, Vicky, the other people who work for the press [office], I don't know why they don't stop this rubbish," Mancini moaned.
"You wrote this for the six months, and for the last two weeks. It's too much. I don't understand why. For football I talk and I take responsibility in the press. For this you need to talk to Vicky and the other people. If it's true, it will be true. I don't know. For me, I am happy to work for Manchester City. I'm happy with my job, I'm happy about what we did in three years. I am disappointed now that we lost this game."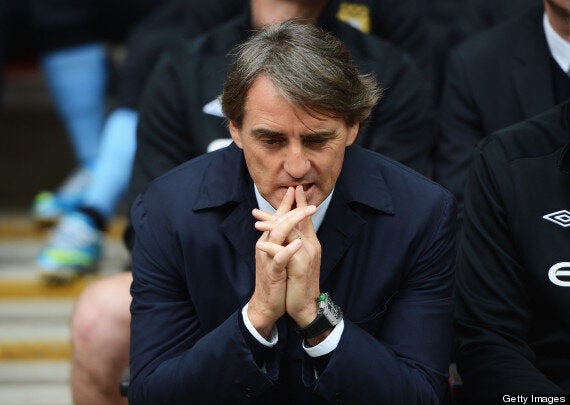 Mancini is set to depart City after three-and-a-half seasons
Although Mancini guided the club to their first major trophy in 35 years with the 2011 FA Cup win and oversaw City's first championship success in 44 years, the standards have dropped so considerably this campaign he has been held culpable by the Abu Dhabi owners.
Mancini only signed a five-year contract last summer after the Barclays Premier League title win, but City's failure to progress beyond the Champions League group stages for a second successive season - without winning a single game from six matches - underlines the falling standards.
The former Internazionale coach's record in the competition is infamously poor whereas Pellegrini was seconds away from guiding Málaga to the semi-finals, only to be denied by Borussia Dortmund's dramatic stoppage-time winner.
City travel to Reading on Tuesday and host Norwich City in their final game of the campaign on Sunday.