Sir Alex Ferguson's confirmation that Wayne Rooney has handed in a transfer request is the latest chapter in the pair's uneasy relationship at Manchester United.
Rooney has now asked to leave the Barclays Premier League champions twice in three seasons and was omitted from the matchday squad for Ferguson's final game in charge at Old Trafford.
Ferguson and Rooney's relationship has not fully recovered since the 27-year-old asked to leave the club in October 2010. Back then, United asked Rooney how much he would like and he did a swift U-turn to ink a five-year contract. He reportedly earns between £250,000 and £300,000 a week.
Two seasons ago, Rooney was United's undisputed talisman, but Robin has taken over Wayne's manor and Van Persie's rapport with United's supporters is almost the opposite to the one Rooney now experiences.
Even last season, when he hit 34 goals, he was excluded from the New Year's Day home defeat to Blackburn for going out drinking. For three seasons in succession Ferguson has reminded of the power and control he exerts, irrespective of the player.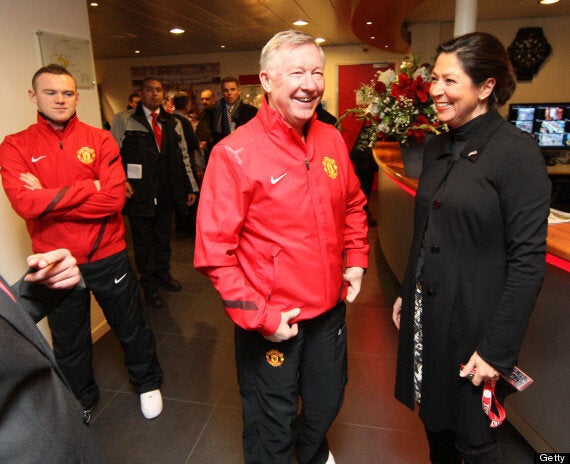 A picture paints a thousand words
Rooney has suffered from Ferguson's tinkering, having played off the striker, as the lone striker, on the wing and in midfield, but United seem to have given up attempting to shoehorn him into the first XI and Shinji Kagawa's progress further marginalises the Croxteth forward.
His fitness has also concerned Ferguson, who described him as "stocky" in September. After an abject display on the opening day of the season at Everton, Ferguson dropped Rooney for the home win against Fulham. Once pivotal, now peripheral, Rooney was also expendable.
He has contributed 16 goals this season, with winners against Southampton, Fulham and Reading each extending United's lead over City, but his performances are a shadow of the prodigious teenager or the clinical poacher of 2009-10.
Ferguson may have said United don't want to lose him, but that betrays the reality United would sell Rooney for an acceptable fee. An admission would drive the price down, and however forlorn Rooney has looked in a United shirt, he is still admired greatly on the continent.