Wigan Athletic winger Callum McManaman has been named in Stuart Pearce's England Under-21 squad for the European Championship in Israel.
One of two uncapped members of the 23-man party, McManaman was the deserved man of the match in the weekend's FA Cup final and has enjoyed a rich vein of form over the last three months.
"I think he's finding his confidence now, he's been nurtured very well by Wigan.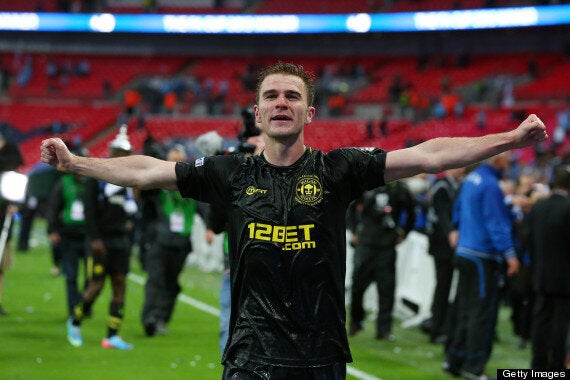 McManaman was superb against Manchester City on Saturday
"He's played so well and the culmination of that was a fantastic game in The Final. That will give his self-esteem the world of good."
Southampton's Luke Shaw, 17, is the second uncapped player selected by Pearce. The prodigious defender is already interesting Arsenal and Chelsea after an excellent debut season with the Saints.
However, Pearce will be without Liverpool forward Raheem Sterling, who will miss the Championship through injury.
It will be Pearce's fourth Euros in charge of the Under-21s, having reached the semi-finals in 2007 and the final in 2009 before the abject failure of the 2011 tournament, when the Three Lions were eliminated at the group stage after three winless games.
Popular in the Community