England midfielder Jack Wilshere will have a minor operation on his ankle at the end of the season, ruling him out of the friendlies against the Republic of Ireland and Brazil, Arsenal manager Arsène Wenger has confirmed.
The 21-year-old has been a substitute for the Gunners last three Barclays Premier League games, and is likely to be on the bench again for tonight's crucial clash against FA Cup winners Wigan at the Emirates Stadium.
Wilshere - seen as an integral part of Roy Hodgson's plans for the World Cup - missed all the 2011/12 campaign through injury and was sidelined for several weeks after the defeat at Tottenham in March.
Wenger confirmed the procedure, which will remove a pin inserted during a previous surgery, means Wilshere would then be able to return for the Gunners' pre-season campaign, which includes a tour of Asia.
Wilshere and Wenger in training on Monday
"He will have small mild surgery after the season. At the moment Jack plays with painkillers and I use him only when it is really needed," said Wenger, whose side could move back up into fourth place if they win tonight.
"It is a very small, small, small one (operation), taking out a pin. It is a two to three weeks job. It will not be a problem."
It is understood the Football Association will be aware of fitness concerns surrounding any player likely to be included in Hodgson's squad for the games on May 29 and June 2, for which the squad will be announced on Thursday.
Wilshere, who impressed in the 2-1 win over Brazil at Wembley in February, will clearly be disappointed not to be involved in the return trip to South America.
Wenger added: "Of course (he will be disappointed), but he will go (to Brazil) next year."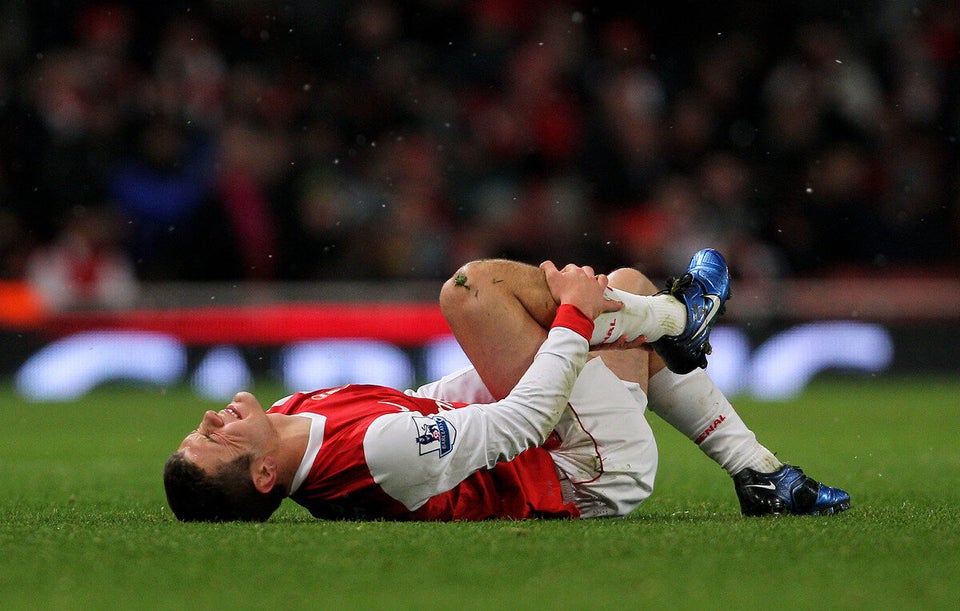 Jack Wilshere injured