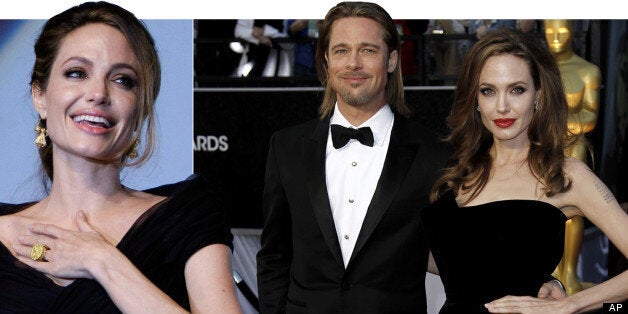 He writes: "In this culture that is all fake and surface-driven, Ms Jolie has dared to state something bald and truthful.

"But how daring, really, is Ms Jolie's decision to write about her recent operation? Is she really rebelling against celebrity culture or conforming to it? I think it's the latter.

"The praise being heaped on Ms Jolie, not for having surgery but for talking about it, overlooks the fact that it is now de rigueur for celebrities to talk openly about their ailments and hospitalisations.

"Flick through Hello! magazine and you'll see five-page spreads about a celeb's recovery from a cancer scare or addiction hell or bipolar diagnosis; browse the 'Painful Lives' sections in bookshops and you'll see memoirs by celebrity survivors of terrible diseases.

"From Jade Goody having her cancer diagnosed on Indian TV to Kerry Katona doing interviews about her bipolar disorder to Stephen Fry writing about his depression... in both the tabloid and high-brow sections of the celebrity world, talking about being sick is not only increasingly acceptable - it's expected.

"Journalism and the literary world are also increasingly packed with cancer memoirs and depression columns and various other ostentatiously public declarations of sickness and survival."
Jolie, 37, made the announcement she had a preventive double mastectomy, by writing for the New York Times where she said she is "very happy" with the decision.
The Hollywood star said she took the decision to have the procedure when doctors told her she had an 87% risk of breast cancer and a 50% risk of ovarian cancer.
She paid tribute to her "loving and supportive" partner Brad Pitt, who yesterday also praised her "heroic" choice in opting for a double mastectomy, to reduce her chance of getting breast cancer.
Other writers backed Jolie for her move, including the Guardian's Hadley Freeman who argued she'd done something extraordinary.
But O'Neill adds: "In an era in which being a victim counts for more than being a go-getter, and when having suffered something counts for more than having achieved something, even very successful and wealthy people feel the need to advertise their wounds and woes in an attempt to show that they, too, are damaged goods, or 'in recovery', or survivors.

"In such a world, where the taboo against publicly talking about disease and death has been replaced by an equally problematic promiscuous desire to spill details about such things into the public realm, can Ms Jolie really be said to have done something brave and incredible?"
Do you agree with O'Neill's comments or is he missing the point? Comment below.