A man has shot himself dead with a sawn-off shotgun in the corridor of a nursery school in front of a dozen children, according to reports.
French newspaper, Le Parisien, say the 51-year-old man did not work at the school but lived locally.
The man is alleged to have been turned away from the building before returning with the gun shortly before midday on Thursday.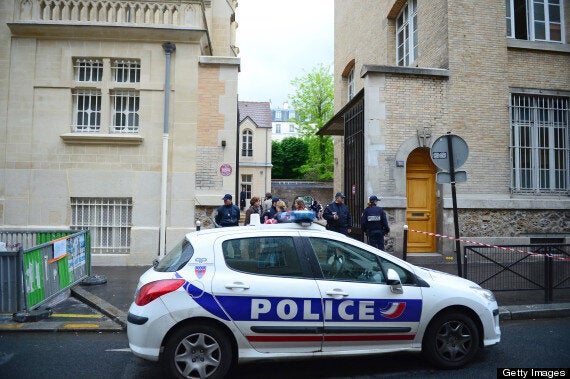 The scene outside the school after the shooting
The school is a private Catholic institution around a ten minute walk from the Eiffel Tower.
If you are affected by any of the issues raised call The Samaritans on 08457 90 90 90.
Related