When strike action is on the cards, the hot button issue is rarely female modesty.
But today the trade union row over new "skimpy" uniforms for Virgin Trains staff has escalated, with the RMT announcing it is preparing to ballot for industrial action.
Last week, transport union TSSA expressed concerns at the new uniforms amid claims that the blouses for women were see-through.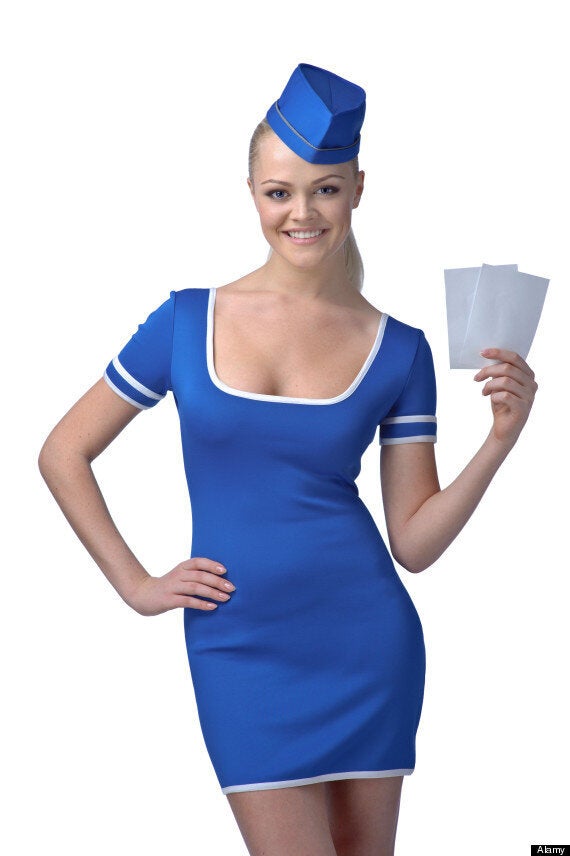 Stock image of flight attendant
The RMT said it had received complaints from Virgin staff that the uniforms were skimpy, revealing and ill-fitting.
The union said it was also unhappy that staff had been told by Virgin management that if they did like the blouses they would get £20 to buy under garments.
At this point, HuffPost UK Lifestyle decided to share its own tale of women's work clothing, as our team has (sadly) become fairly inured to overly sexualised depictions of certain female-dominated professions in past months.
When it comes to finding pictures of professional women for our stories, we've found our stock image library teeming with saucy shots, whether we search for nurses, business women or even -- heaven forbid -- secretaries.
We thought we'd demonstrate that the Virgin train debacle highlights some beliefs that are widely shared (by photographers at least).
Are these the images you would associate with these professions?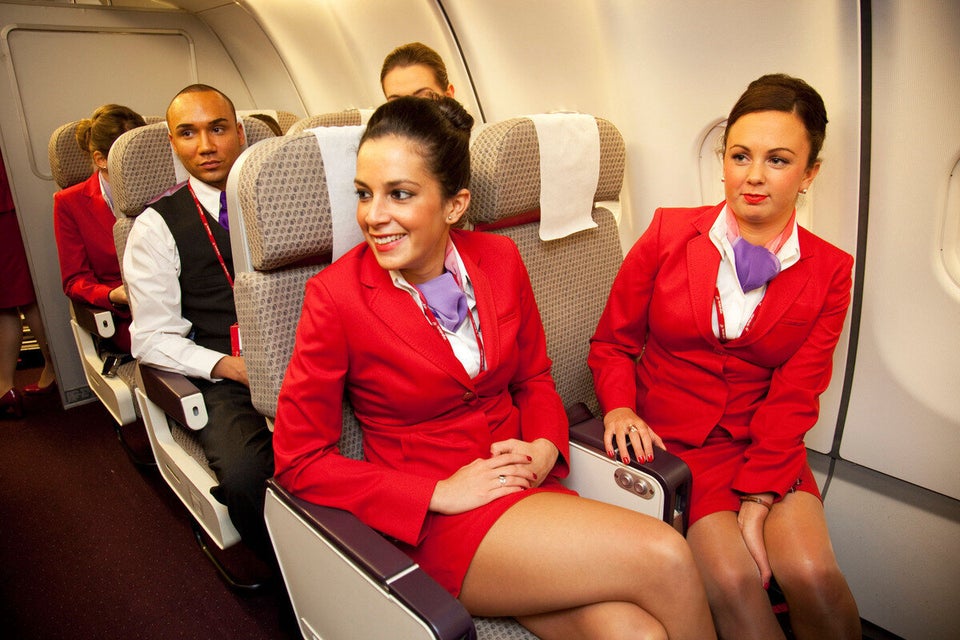 Stock Images Of Women At Work
A Virgin Trains spokesman said: "The reaction to the new uniform has generally been very positive.
"However, at this stage it is still very much a trial and one that was always intended to generate feedback.
"We are aware of the concerns expressed and are working closely with our staff to resolve them."