The first pictures from 'Downton Abbey' series four have emerged online.
In the photos, taken on the set of the hit ITV period drama in Brampton, Oxfordshire, 'Downton's matriarch the Dowager Countess of Grantham (Dame Maggie Smith) can be seen visiting a graveyard.
She stands alongside Isobel Crawley (Penelope Wilton), near where the late Lady Sybil and Lady Mary's husband, Matthew Crawley, are buried. The headstones of Jullian Fellowes' beloved characters, who both died in series three, feature in the pictures.
"The day Sybil died I was flying out to film in New York," she tells HuffPostUK. "Normally when you land somewhere, you get a couple of messages, but I had an onslaught from people saying, 'you could have warned me.'"
She added: "Julian did such an amazing job with Sybil that it was a really exciting way to go out. I had to keep very quiet about it."
'Downton' will return for an eight-part fourth series and a Christmas special in the autumn on ITV. Check out the pictures below...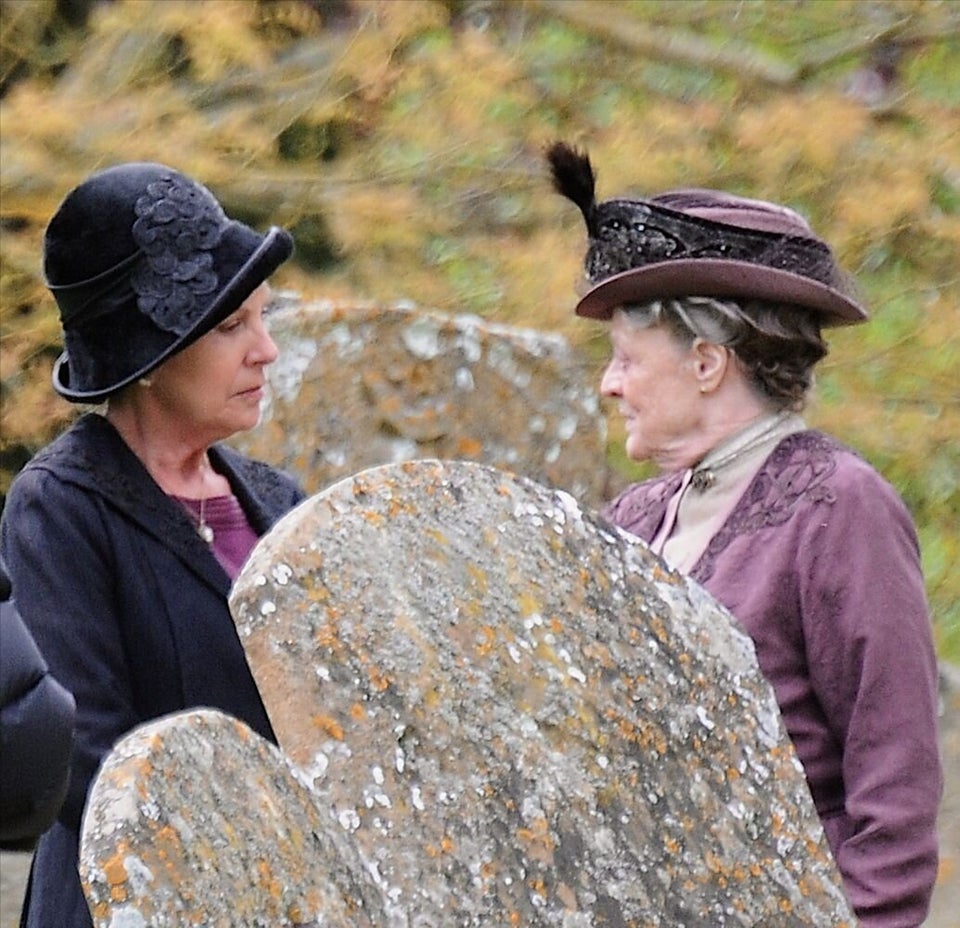 Downton Abbey series 4