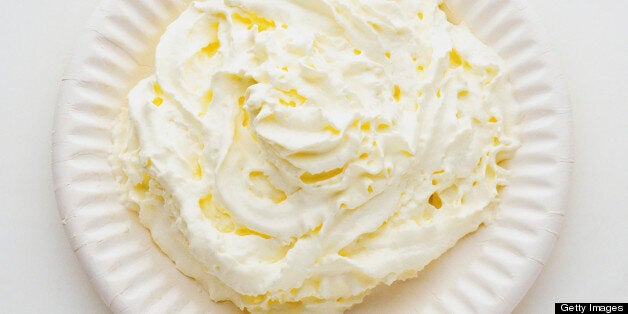 A custard pie fight due to be held in Bakewell later in June, has been cancelled after being deemed "too risky" by insurance companies.
The fight was to be named "Pies and Prejudice" and staged in honour of the 200th anniversary of the publication of Jane Austen's novel.
Jane Austen wrote part of the popular classic while staying in Bakewell. However the town is now going to have to find a less novel way of celebrating the book after no insurers were willing to take on the risk of a custard pie fight, the intended climax to the Bakewell Baking Festival.
The Mayor of Bakewell made his strong feelings on the matter known, telling the Derbyshire Times: "These insurance companies are really damaging our country and taking all the pleasure out of being alive. I'm surprised there isn't rioting in the streets. It's ridiculous."
Paul Morgan added: "How can a paper plate and some custard foam be more dangerous than horse riding or rugby or even crossing the road? It's a classic case of world gone mad."
The custard pie fight was to take place on council recreation ground, and intended to involve 10 teams of up to six people, aged 18 and over, reported the BBC.
Each team would have its own 'Mr Darcy' , who would try and avoid being splatted. The team with the cleanest Mr Darcy at the end of the fight would be the winner.
The World's largest custard pie fight took place in Dallas, Texas, last August. However the World Custard Pie Championship took place in Coxheath, Kent in September. Sixteen teams of single-minded flan-chuckers lined up against one another outside The Stile Bridge pub, having travelled from all corners of the UK to take part.
There are still hopes that Bakewell's custard pie fight could go ahead. Insurers who can help are urged to contact Morgan with the details at the bottom of this article.
Related