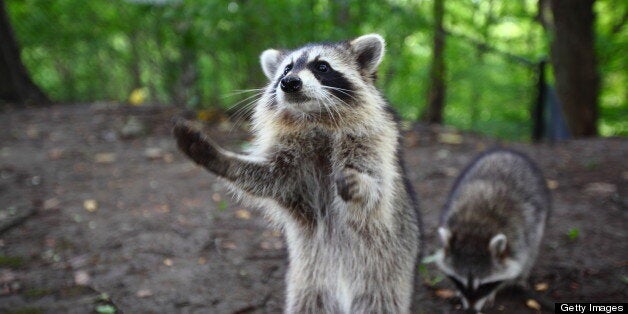 A raccoon that has been on run from a Scottish wildlife centre for more than three months has been caught and safely returned to his enclosure.
Ronnie the raccoon escaped from his pen at Auchingarrich Wildlife Centre in January after a branch fell on the enclosure, releasing the three raccoons. Although the other two were quickly captured, Ronnie has been roaming the Perthshire countryside ever since.
Callander resident Tom Hammond, 66, alerted staff at the centre after he noticed something was eating his cat food. The raccoon had traversed 30 miles since his escaped, and was dubbed Ronnie after infamous train robber Ronnie Biggs, reported the BBC.
The fugitive raccoon was then caught in a trap baited with cat food. Park owner Andrew Scott told the BBC: "I am glad there has been a happy ending as I don't think it's a good idea to have an animal that isn't indigenous to the country roaming about."