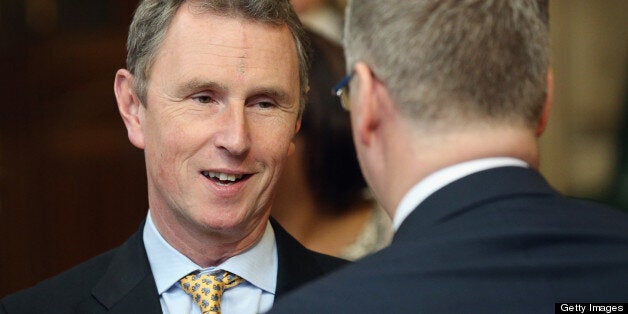 A third young man has come forward alleging that he was sexually assaulted by Deputy Speaker Nigel Evans, after two previous claims against the Tory MP earlier this month.
A man in his twenties accused Mr Evans of sexually assaulting him at the House of Commons two years ago, the Sunday Times reports.
He came forward to give his statement to Lancaster police after hearing the testimony of the two other alleged victims according to the newspaper.
Mr Evans is currently on bail after being questioned by detectives over an allegation of raping one man and sexually assaulting another between July 2009 and March 2013.
The 55-year-old had described his arrest and subsequent questioning by police earlier in May as "the worst 24 hours of my life" however made clear through his solicitor that he intended to carry on as Deputy Speaker while police continued their investigation. He has not yet commented on the fresh allegations.
Lancashire Police said: "We are speaking to a number of people in connection with this investigation, but as this is an ongoing criminal inquiry we will not be providing any further detail or any comment around any further allegations."
Mr Evans made a statement on the allegations earlier in May in the beer garden of the village pub next to his cottage to deliver a brief statement expressing his "incredulity" at what had happened.
Looking tired and tense he said: "I was interviewed by the police concerning two complaints, one of which dates back four years, made by two people who are well known to each other and until Saturday, I regarded as friends.
"The complaints are completely false and I cannot understand why they have been made, especially as I have continued to socialise with one as recently as last week.
"I appreciate the way the police have handled this in such a sensitive manner and I would like to thank my colleagues, friends and members of the public who have expressed their support and, like me, a sense of incredulity at these events."
Popular in the Community