 A British former helicopter pilot will become the country's first astronaut in space for 20 years, after being confirmed for a mission to the International Space Station.
Major Timothy Peake, 41, will live and work on the space station for six months in a mission to launch in November 2015.
Maj Peake will carry out a science programme and take part in a European education initiative before and during his mission.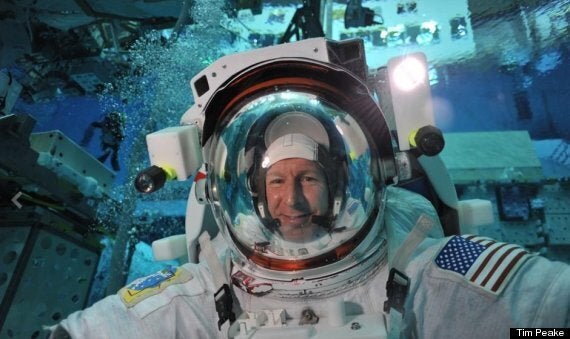 Above: Tim Peake undergoing astronaut training at Nasa in December
He is one of six astronauts selected from more than 8,000 hopefuls.
Maj Peake told a news conference at the Science Museum in London: "It really is a true privilege to be assigned to a long duration mission, it feels like a real high point in a long career in aviation.
"I am really grateful to my family, friends and professional colleagues who are supporting me as I prepare for the challenge that lies ahead.

"The mission to the International Space Station is going to be a wonderful opportunity, not just for Europe and European science but the UK as well."
He said it was too early to say what experiments he would be involved in, but there were "rolling experiments" in different fields on the space station which he expected to continue.
These were in fields such as human physiology, medical research into vaccines, fluids physics and astrobiology.
He said it was too early to say whether there would be an opportunity for him to do a spacewalk during his tour.
Lift off to the space station would be from Kazakhstan in a Soyuz rocket.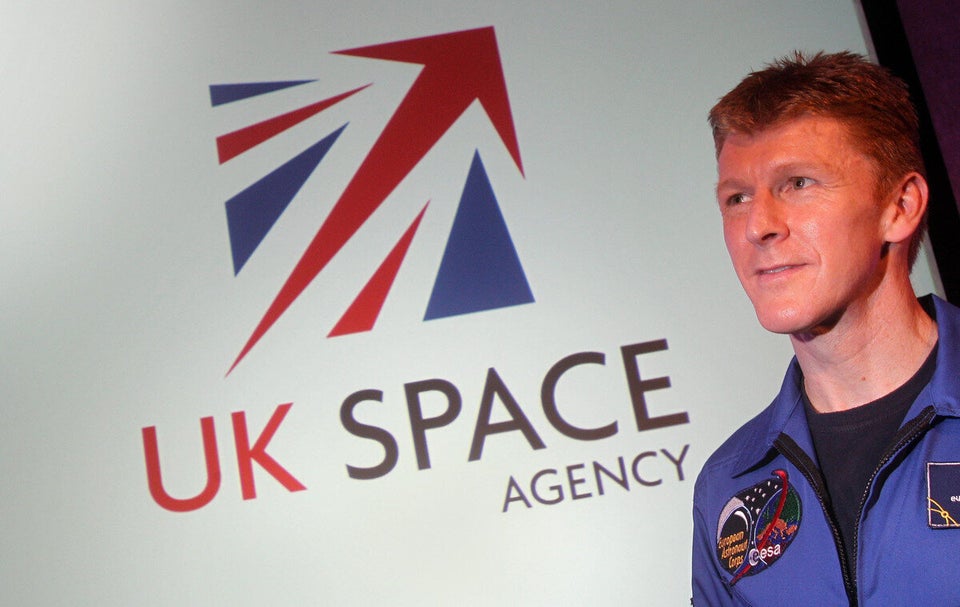 Prime Minister David Cameron said:
"This is a momentous day, not just for Tim Peake but for Great Britain. It is a great sign of our thriving British space sector, which has seen real growth thanks to our world-class research, and now supports nearly 30,000 jobs.

"What an achievement that Tim was picked for this historic role from over 8,000 applicants from around the world. I am sure he will do us proud and I hope that he will inspire the next generation to pursue exciting careers in science and engineering."
It is hoped Maj Peake, who tweets with the handle @astro_timpeake, could even match the popularity of David Bowie fan, Commander Chris Hadfield.
Cdr Hadfield, from Canada, was his country's first professional astronaut, but gained a legion of fans on the Soyuz space capsule mission to and from the ISS, by performing a cover of the Bowie classic, Space Oddity. He now has close to one million followers on Twitter.
In a jokey reference to Hadfield, Peake said: "I do play the guitar, but very badly, and I wouldn't inflict my singing on anybody."
Maj Peake, a test pilot in the Army Air Corps, was one of six Astronaut Corps recruits chosen by the European Space Agency in May 2009.
The first Briton in space was Sheffield-born chemistry graduate Helen Sharman in May 1991. She took part in the Soviet mission Project Juno, spending eight days conducting scientific experiments at the Mir Space Station.
Huge financial costs meant that Britain has in the past rejected the notion of manned space flights. A handful of Britons have flown on the US space shuttle, but there have been no "home-grown" UK manned space missions.