Are you rich, lonely and want a giant robot to hug? Then today is your lucky day.
A nine foot tall humanoid robot built in 1957 is to be placed up for auction at Christie's.
Cygan, designed by the aeromodeller Dr Ing Fiorito, was once a "great celebrity" during the 1950s and 60s.
Christie's says that the robot "captivated" crowds with its futuristic, sci-fi moves and features:
Cygan was first presented at the Milan sample fair in 1957 and then travelled to London, Olympia in 1958 to perform in front of astonished crowds. The colossal robot captivated children and adults alike, walking around the auditorium and even showing off its dance moves with a well-dressed lady. It would have been an extraordinary experience to witness the workings of such an advanced robot and Dr. Ing Fiorito was most likely considered an innovator of the time.
Describing the robot as "a monumental relic of the atomic age", they add that its creation "epitomises this new era of technological innovation".
Admitedly, the robot's functionality was pretty limited. It was able to walk (or rather roll forwards and backwards), at a rate of 10 feet per minute, turn left or right, raise its arms and carry things.
Cygan was also said to be able to respond to voice commands and light signals - though quite how this was done (and how accurately) is probably lost to time.
Check below for a full-sized image of this amazing relic.
The robot is just one of more than 150 lots included in the auction house's eclectic 'Out of The Ordinary' sale, which starts on August 5 and also features a full fossilised cave bear with an estimated value of £30,000.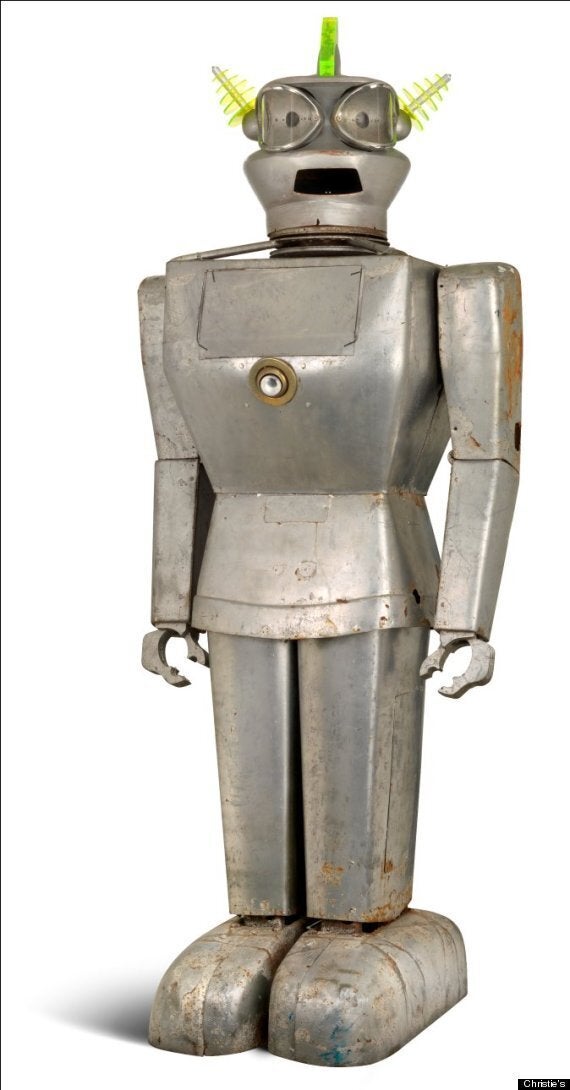 Popular in the Community