Director Bryan Singer snapped the Oscar-winner being made up as a mutant in a behind the scenes shot.
In the 2011 film, 'X-Men: First Class', Jennifer Lawrence played the role of a young Mystique. She will return as the shapeshifting Marvel comic book character in the sequel, which is due out on 18 July 2014.
J-Law is wearing a bodysuit for the new film, after she went through hours of makeup and body painting for her 'First Class' look.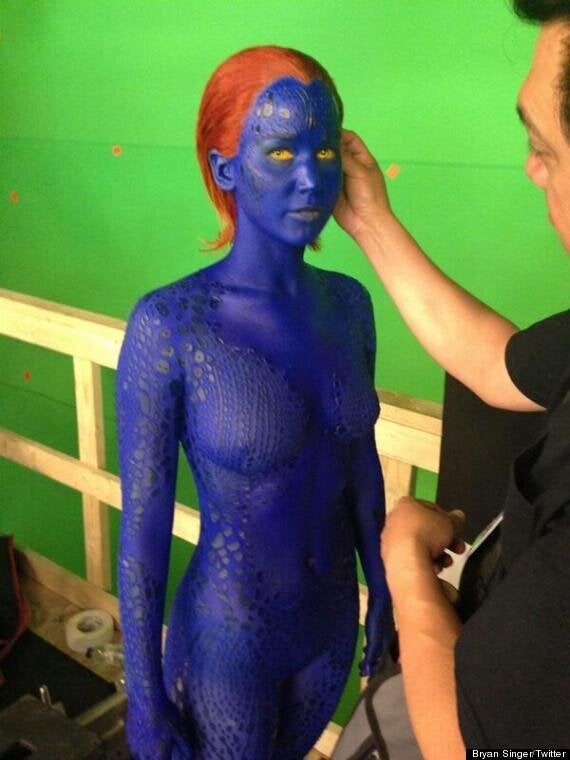 Singer's remark about Mystique being vengeful implies that she'll still be carrying a grudge since she decided to join Magneto (Michael Fassbender)'s side at the end of 'First Class'.
Lawrence will star alongside First Class and the original X-trilogy actors Hugh Jackman, Ian McKellen, Patrick Stewart, Halle Berry, Shawn Ashmore, Ellen Page, James McAvoy, Nicholas Hoult, Anna Paquin plus new arrivals Peter Dinklage, Omar Sy and Fan Bingbing.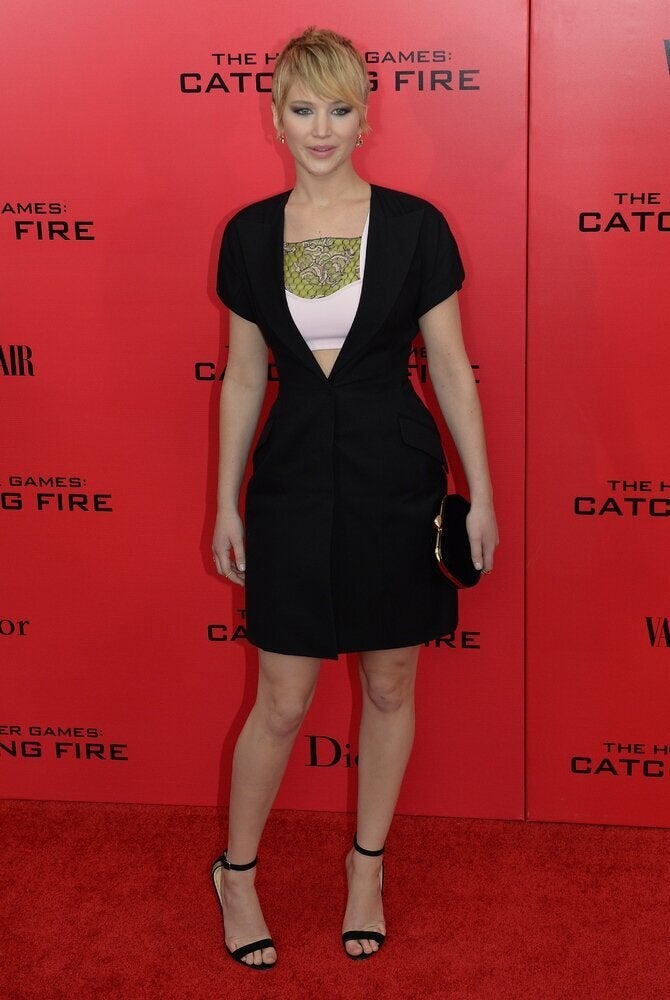 Jennifer Lawrence