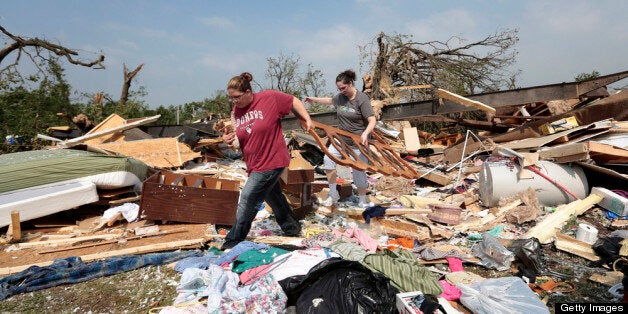 Chaos in the aftermath of the devastating Oklahoma tornado may have meant that officials radically overestimated the death toll - with authorities saying 24 people are now believed to have died.
The prior figure of 91 dead may have included some double-reported casualties. "There was a lot of chaos," Elliott added. More dead could be found when the rubble is cleared by rescue workers.
All but three of the bodies have now been identified. At least seven of those believed to have been killed were children at Plaza Towers Elementary School in Moore, Oklahoma.
They are said to have been sheltering in the basement of the school when a water pipe burst, and at least soem are believed to have drowned.