Westboro Baptist Church have said the Oklahoma tornado is God venting his rage because basketball player Jason Collins came out as gay in April.
Collins, who played with the NBA's Boston Celtics and Washington Wizards this season, became the first openly gay male athlete in US professional team sports after coming out in April.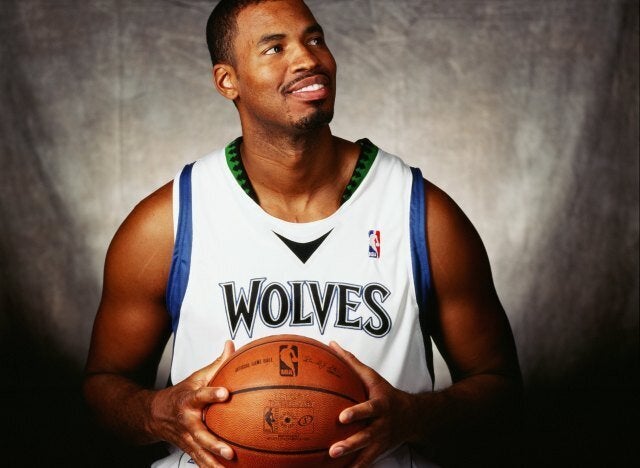 Jason Collins revealed he was gay last month
Fred Phelps Jr, the son of Westboro's 83-year-old leader, tweeted homophobic abuse after basketball player Kevin Durant tweeted his support for the people of Oklahoma.
"OK Thunder's Durant flips God by praising fag Collins. God smashed OK. You do the math. #GodH8sFags #FagsDoomNations #FearGod #GodH8sU:" he posted.
Westboro has been tweeting thanks for the tornado all day, saying it is punishing Oklahoma for "bringing his wrath".
They said: "Amazing work of God! He promised this gift for a rebel nation! Jeremiah 23:19. See #tornado #Oklahoma.
"We're only saying 'you brought His wrath Oklahoma! Oklahoma, you'll pay!' #ThankGod for the tornadoes!"
Twenty four people are believed to have been killed in winds of up to 200mph in Oklahoma, including children at an elementary school.
As many as 26 tornadoes were reported in Oklahoma, Kansas, Illinois and Iowa, according to the National Weather Service.
All but three of the bodies have now been identified. At least seven of those believed to have been killed were children at Plaza Towers Elementary School in Moore, Oklahoma.
They are said to have been sheltering in the basement of the school when a water pipe burst, and at least some are believed to have drowned.
The storm laid waste to scores of buildings in Moore, a community of 41,000 people about 10 miles south of Oklahoma City. Street after street lay in ruins, homes were crushed into piles of broken wood and cars and trucks were left crumpled on the roadside.