GRAPHIC WARNING: Some readers may find images contained in this story upsetting.
A 66-year-old whose face was chewed off by a naked man under the influence of drugs is smiling again, a year after the horrifying attack.
Eugene - who was dubbed "the Miami cannibal" by the media - was shot dead as he gnawed on Poppo's face during the incident on Miami's MacArthur Causeway.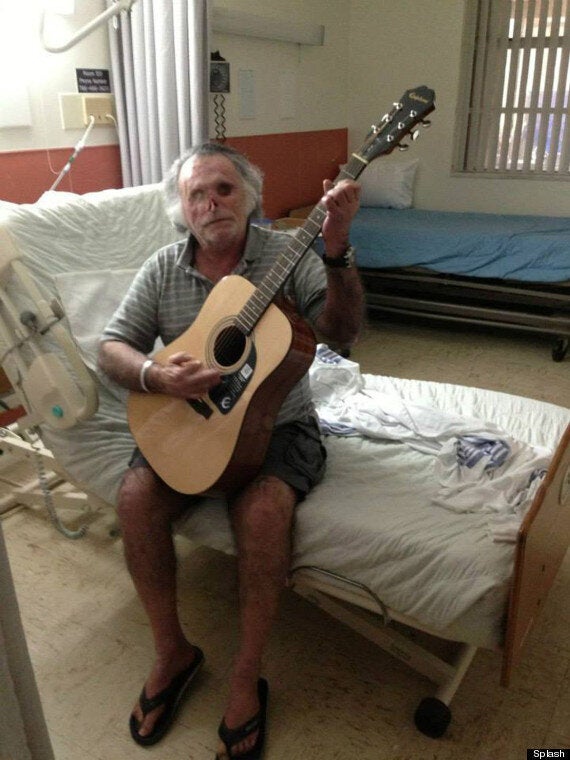 Ronald Poppo celebrates his 66th birthday in a Miami hospital, a year after the attack
As part of his birthday celebrations on Tuesday, Poppo agreed to be pictured in a series of shots where he is smiling with hospital staff.
Though he is blind, he has reportedly put on 50lbs since the attack, is in good spirits and has appeared in a short video thanking well-wishers for their support.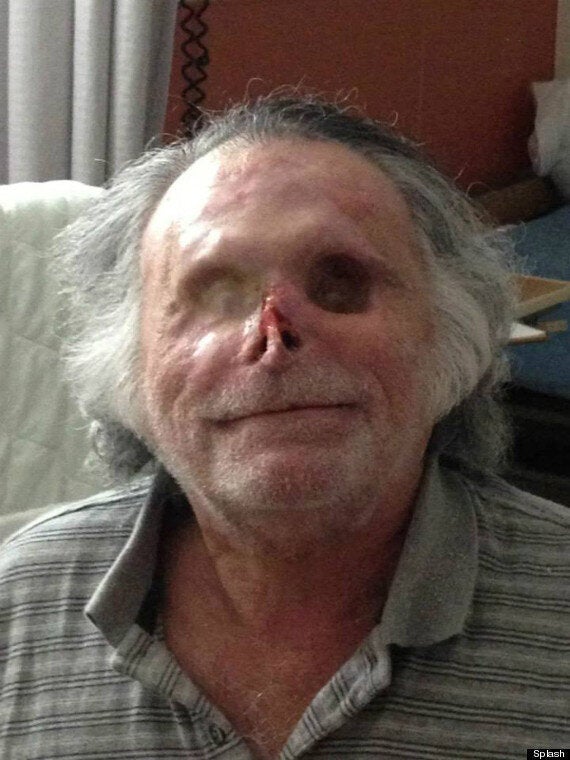 Poppo is 'living happily and adjusting to his new life', medics say
Medics at Jackson Memorial Hospital revealed Poppo is "living happily and adjusting to his new life" at the Perdue Medical Centre, where he has learned to play guitar.
Last year Poppo, who was homeless at the time of the attack, was recorded telling police Eugene "just ripped me to ribbons."
In interviews obtained by CBS Miami, Poppo says: "He chewed up my face. He plucked out my eyes... and that's basically all there is to say about it."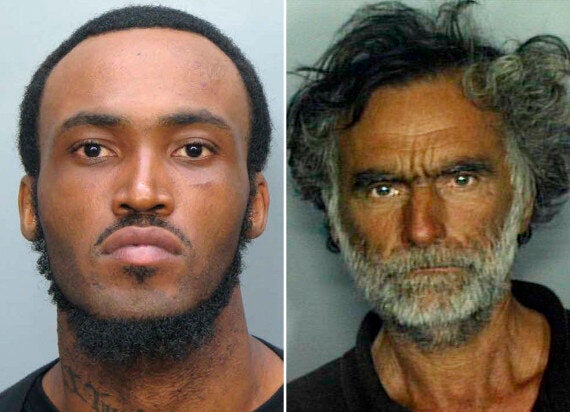 A fund set up by the Jackson Memorial Foundation has helped to pay for Poppo's medical bills and recovery.
He continues to work with an occupational therapist, who taught him how to dress himself, feed himself, shower and shave, Splash news reports.
It was widely believed Eugene was under the influence of bath salts at the time of the bloody attack, but toxicology reports confirmed the 31-year-old had been smoking marijuana.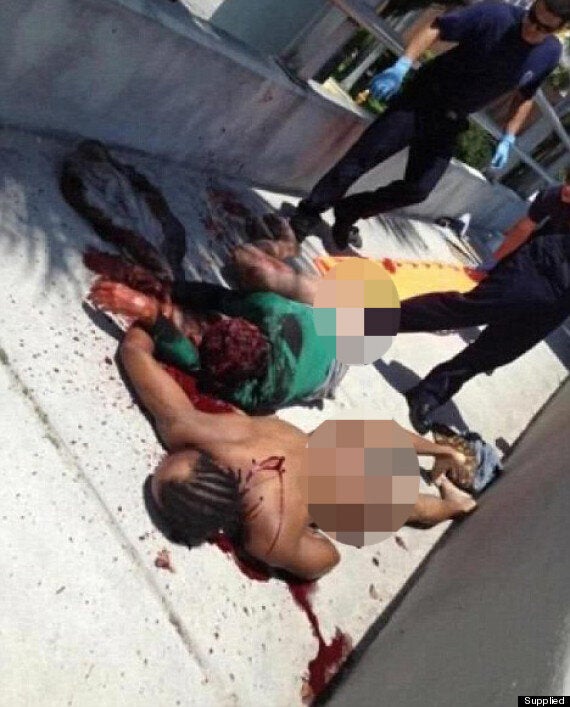 Eugene and Poppo lie on the ground in the aftermath of the attack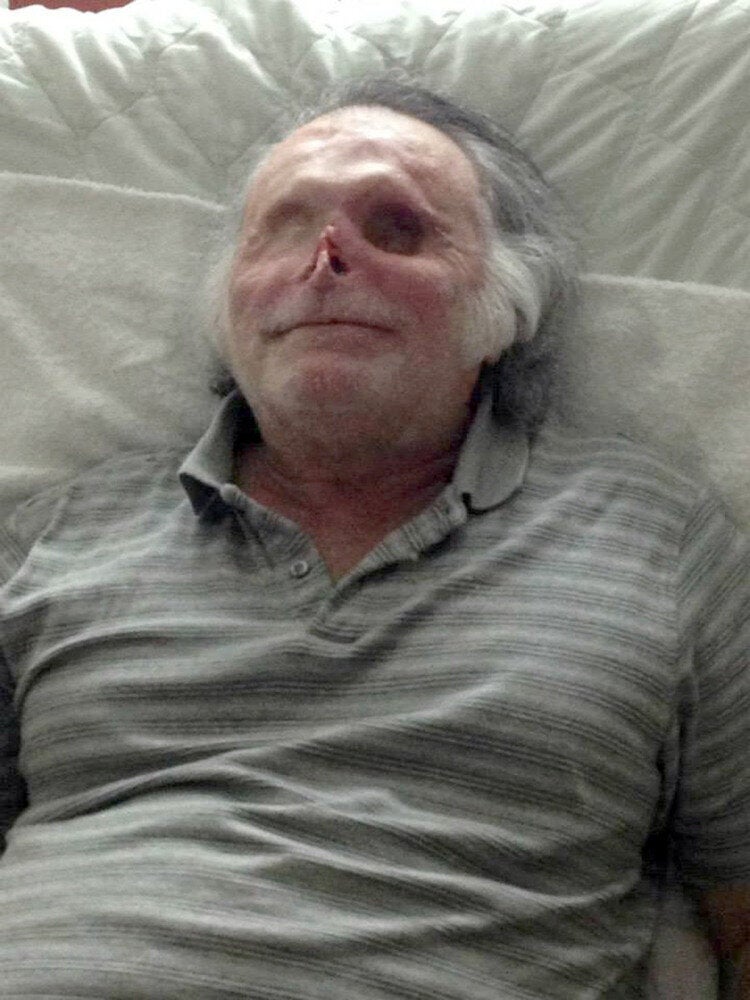 'Miami cannibal' Victim Ronald Poppo One Year On
'Naked Cannibal Attack' In Pictures (WARNING, GRAPHIC IMAGES)
Popular in the Community