Will Smith has revealed he's been "messing around with Kanye" West in the studio.
Hinting at a musical comeback, Smith said he might "get the bug" again.
WATCH the interview with HipHollywood about the collaboration in the video above.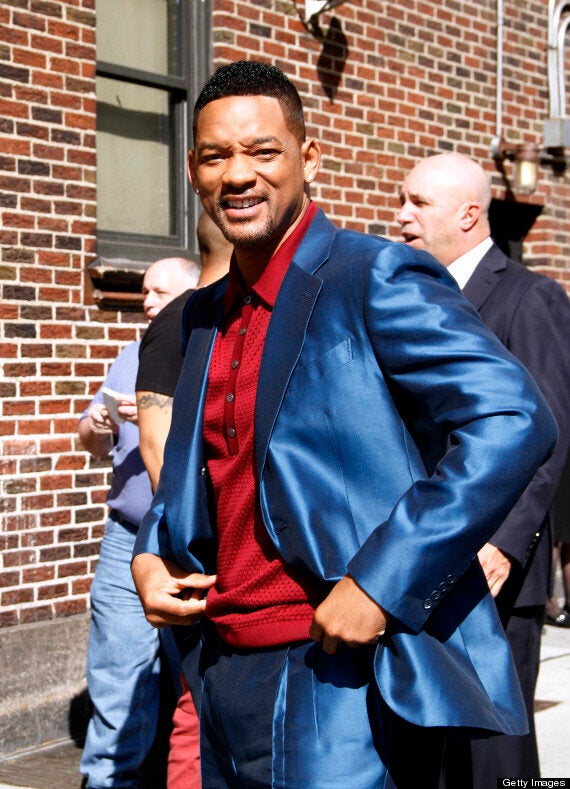 Will Smith arrives for The Late Show
Meanwhile, The Fresh Prince reminded everyone of his talents as he snatched a microphone and did an impromptu rap of his hit song 'Summertime' on David Letterman's The Late Show on Monday.
The 44-year-old 'Men In Black' actor and rapper was a guest on Letterman as part of a press tour to promote the M. Night Shyamalan science fiction action film, 'After Earth', in which he stars with his 14-year-old son Jaden.