Catherine Zeta-Jones is said to be feeling 'balanced' after her latest stint in rehab to treat her bipolar disorder.
The star has now left the facility, after checking in for treatment last month.
Watch the video above to get a full update on her progress.
Meanwhile, her husband Michael Douglas has appeared to the Cannes Film Festival to promote new film 'Behind The Candelabra'.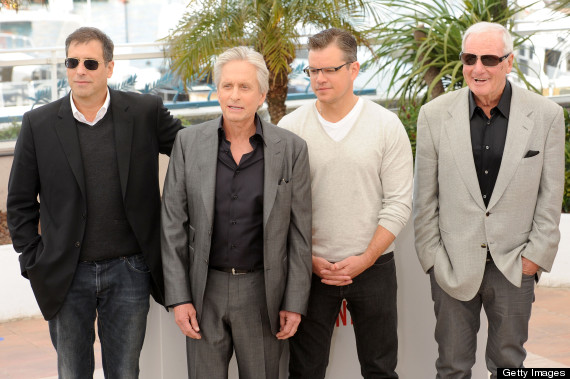 Michael Douglas and his 'Behind The Candelabra' co-stars
He broke down in tears as he labelled the film 'a beautiful gift' following his battle with cancer.
"For me this has..." He was overcome with emotion and apologised as he pulled himself together.
He went on: "Because it was right after my cancer, and this beautiful gift was handed to me and I'm eternally grateful to Steven and Matt and Jerry [producer Jerry Weintraub] and everybody for waiting for me."
The 68-year-old actor plays the flamboyant entertainer Liberace alongside Matt Damon in the Steven Soderbergh film.

LIKE US ON FACEBOOK | FOLLOW US ON TWITTER