In what is probably the closest thing we're going to get to a 'Friends reunion' for the forseeable future, Matthew Perry, Courtney Cox and Jennifer Aniston have teamed up for a comedy sketch.
The video, made to promote 'The Ellen Show', sees Aniston, who played ditzy Rachel Green, turn up uninvited at Matthew Perry (aka Chandler's) house.
Perry has to remind Aniston 'Friends' was a TV show and she can't just turn up unannounced when they haven't hung out in eight years, and she ends up calling him David - as in David Schwimmer, who played Ross (teehee).
The funniest bit? We discover Monica and Chandler's love story has spilled over into real life.
Watch the video above and let us know if you want a Friends reunion for real in the comments below...
The 43-year-old actor - who played Chandler Bing in the hit comedy for 10 years until it ended in 2004 - denied to E! News that he started the recent rumours that the cast of the NBC show were reuniting.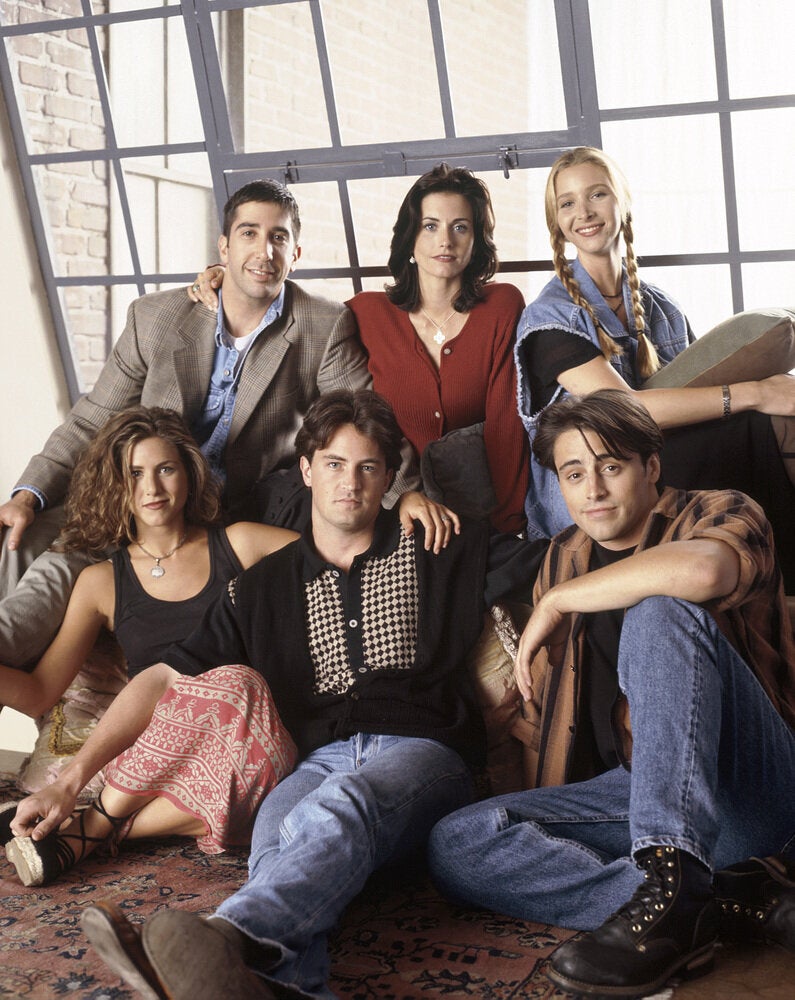 "Friends"
Popular in the Community