Michelle Heaton has had a turbulent 12 months, but the Liberty X singer is looking better than ever as she peeled off in the hot Miami sun.
Michelle has been on a strict diet and exercise regime to get in shape for 'The Big Reunion' tour, which concluded last week, and was showing off the amazing results as she lazed around the pool in the sunshine State.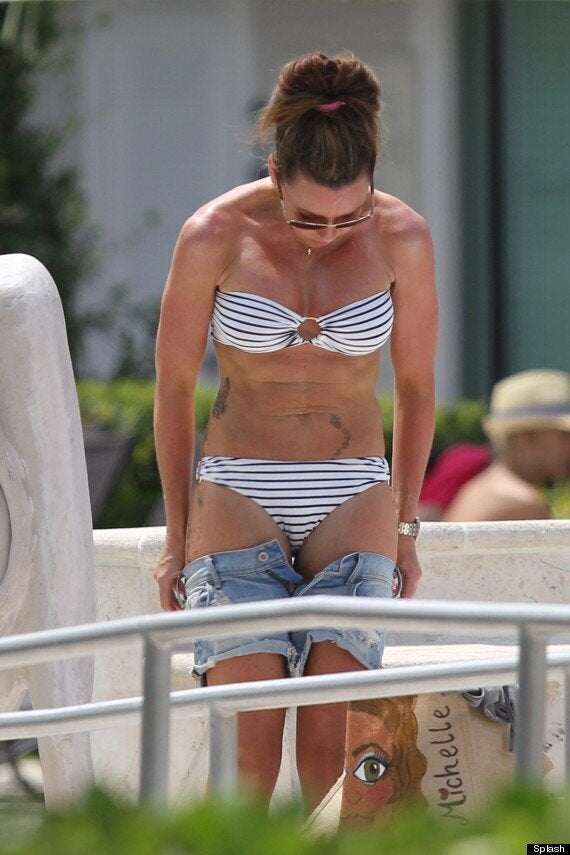 The singer - who also underwent a double mastectomy in November - sizzled in a black and white two-piece with her luscious brown locks tied up in a bun.
She was catching some rays in between filming a workout segment with a group of women for 'Lorraine', and let us tell you, she has given us some much needed gymspiration with her hot body.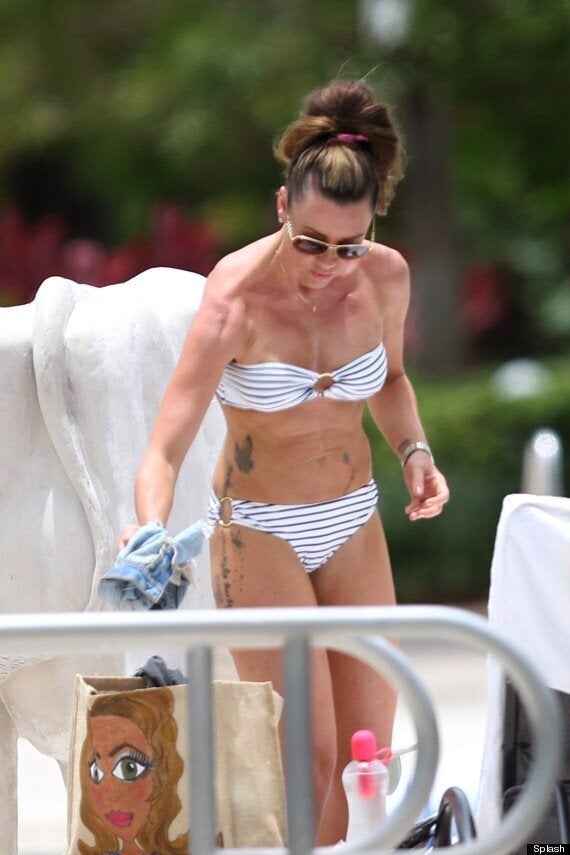 Tweeting about her trip, she said: "Hey guys! Yes I'm in Miami and yes it's out of this world but I'm here working hard! I'm training 3 beautiful women 4the #slimintosummer segment for the @ITVLorraine show.
"I've not stopped working in over 3 weeks now and still a week to go. SO I have 3 hours to myself b4 I hit the training again with the girls. Right now they are being taught how to eat by @Deanedwardschef. He had a lie in! I didn't lolx"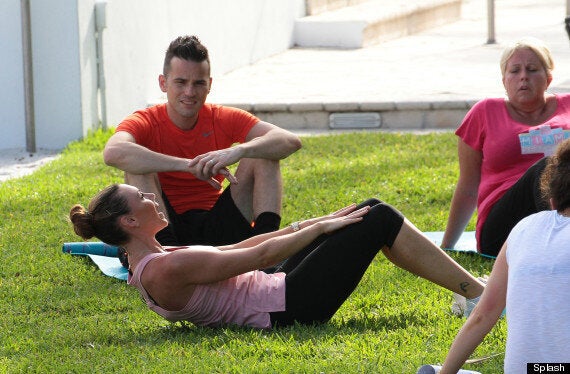 Speaking on the Lorraine show, Michelle said: "A couple of years ago having a double mastectomy was a very controversial choice and it needn't have been. Myself, Angelina and Sharon Osbourne have come out recently and said that we carry the BRCA gene and it gives us such a high chance of breast cancer.
"I think Angelina has made a choice - actually later in life than most women do, to have this surgery but for us to come forward and speak about it can only be a positive thing. The more people that know and are educated about what's going on, about the gene, it can only possibly save lives in the future," she added.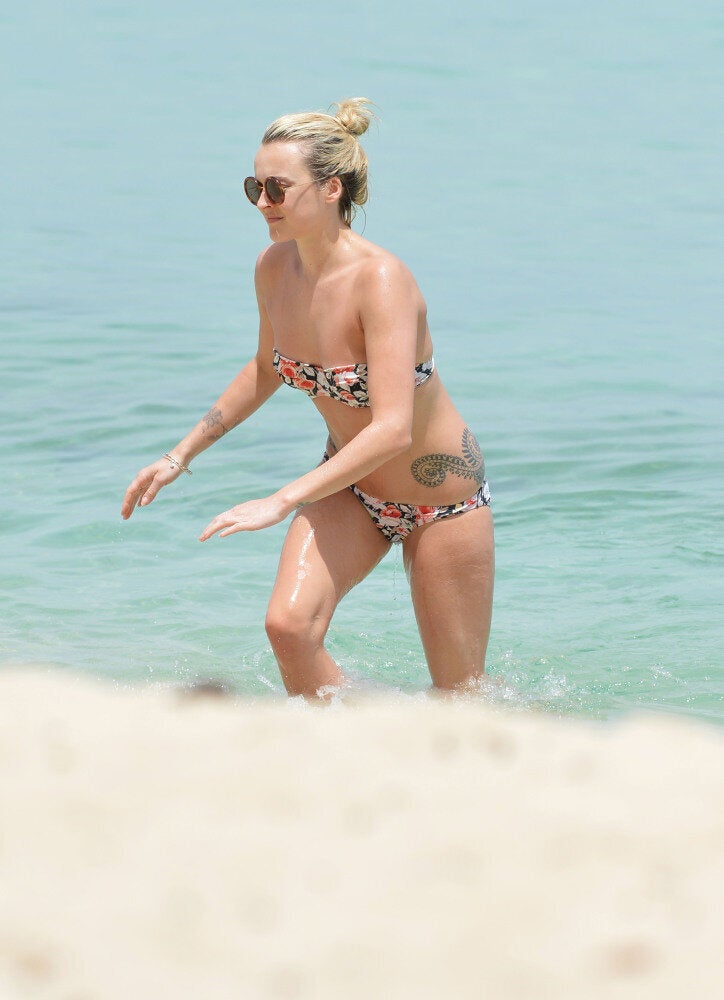 Celebrity Beach Babes
Popular in the Community