A devastating and ferocious tornado ripped through the heart of Oklahoma state razing many towns to the ground, including the metropolitan area of Moore with a population of over 55,000.
The death toll from the twister originally stood at 91 but was later downgraded to 24, which sadly included nine children, after it tore through the middle of Plaza Towers school and also Moore Elementary School in Oklahoma.
Jennifer Doan, a teacher at Plaza Towers told CBS News of the panic and terror as the twister began to tear the school apart. "We told them to get down. There weren't any lights on already and they were all scared," she said.
US president Barack Obama has since spoken of his "gratitude" to the rescuers who raced to help some of the thousands of people caught up in a deadly storm, in which he described as "one of the most destructive tornadoes in history".
Agency and national newspaper photographers and film crews were instantly on the scene recording some of the most powerful and heartbreaking images ever seen. Steve and Ledonna Cobb carry their children away from Briarwood Elementary school after a tornado destroyed the school in south Oklahoma City. A woman carries her child through a field near the collapsed Plaza Towers Elementary School in Moore. A child calls to his father after being pulled from the rubble of the Tower Plaza Elementary School following the tornado. The ferocious tornado passes across south Oklahoma City on Monday morning. Lea Bessinger and her son Josh Bessinger look through the rubble of her tornado-ravaged home. An aerial photo shows from bottom to top, the path Monday's tornado took through Moore, Oklahoma.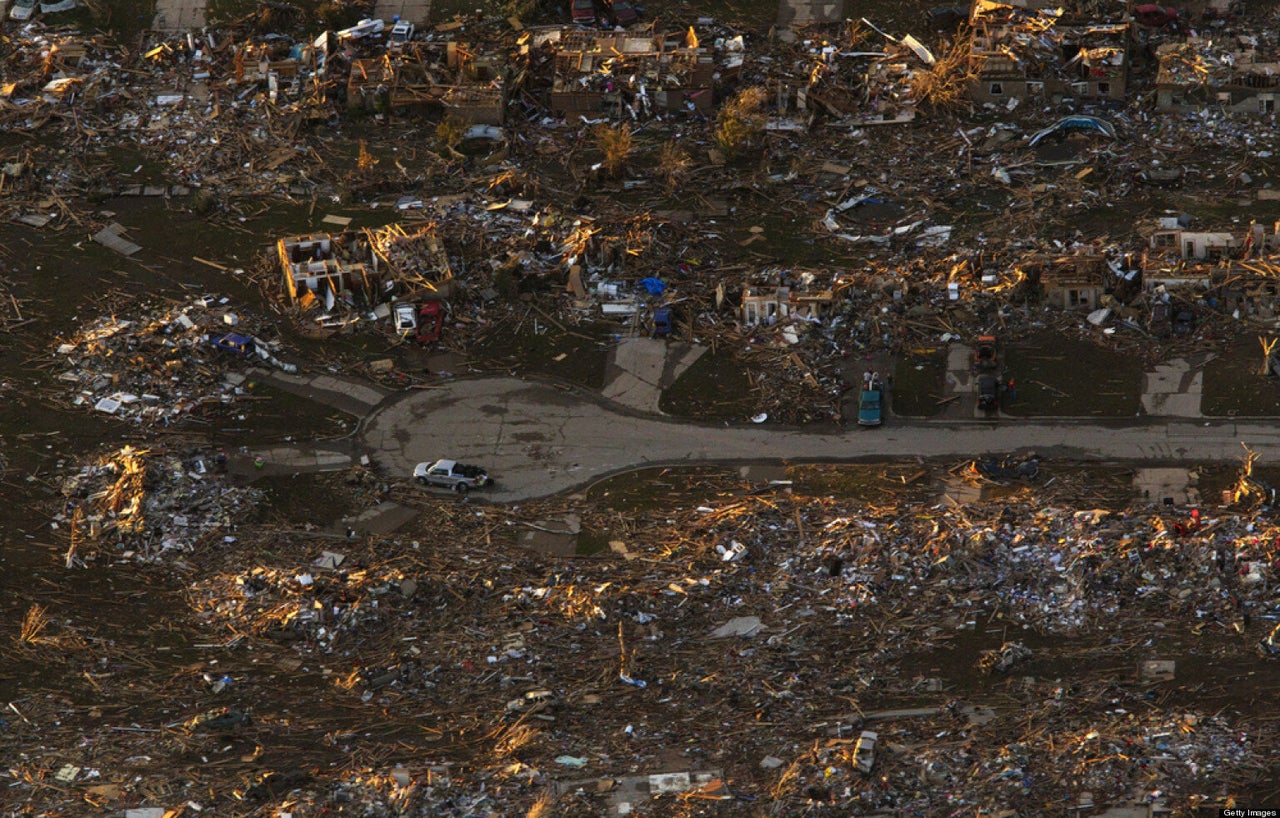 An aerial view of destroyed houses and buildings after a powerful tornado ripped through the area of Moore.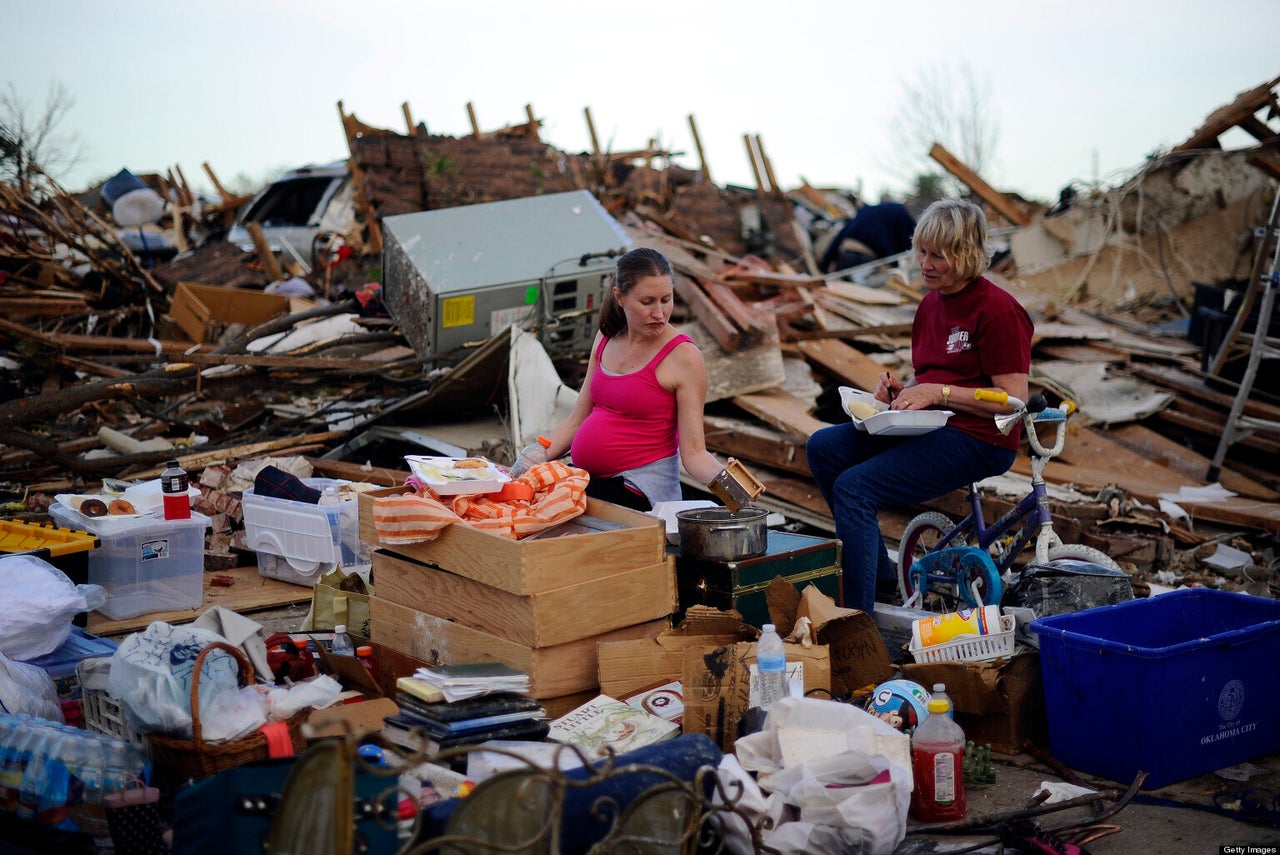 Standy Stewart (R) and her pregnant daughter-in-law Robyn Rojas have their dinner at what left of their tornado devastated home in Moore.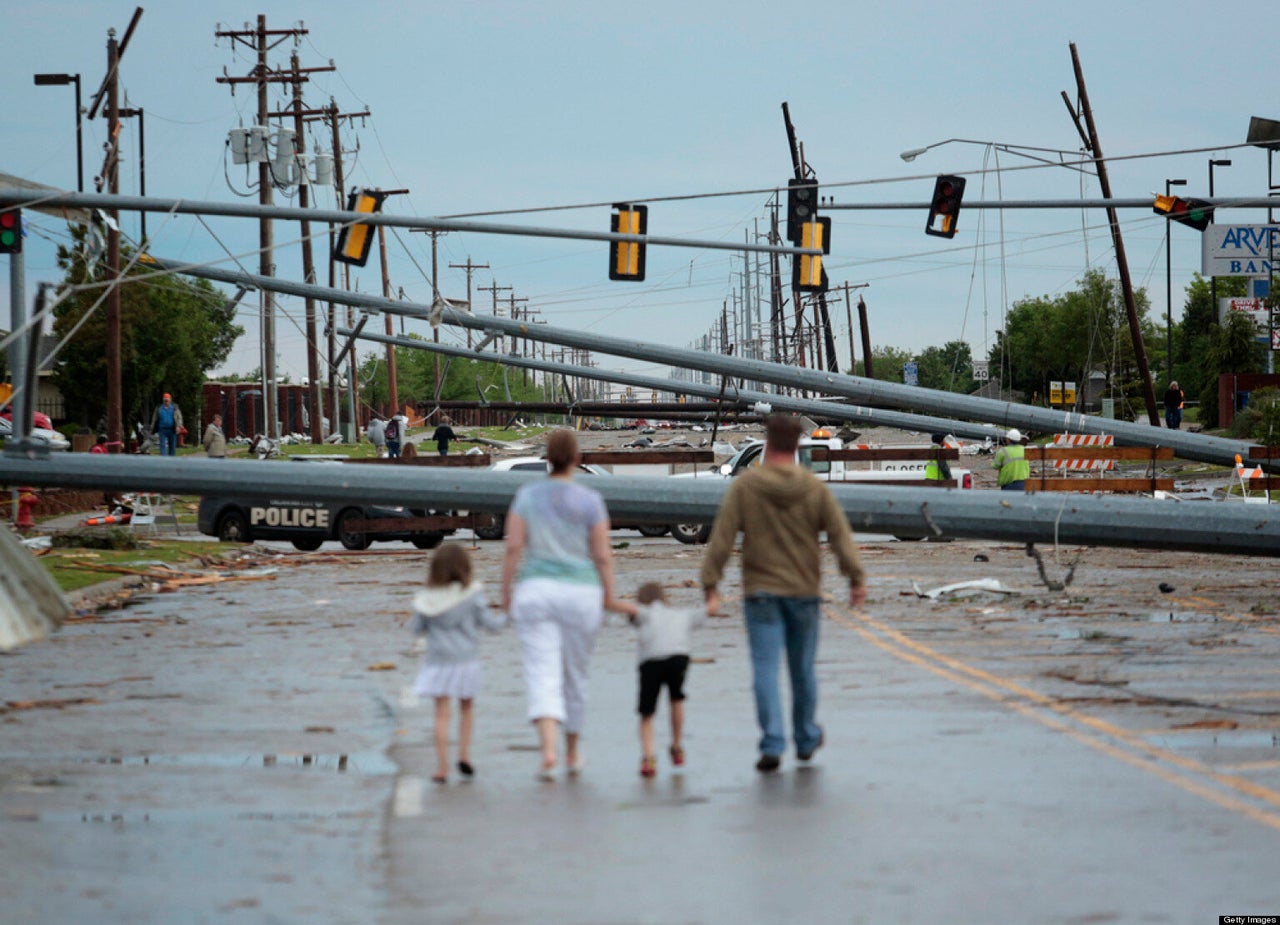 Downed utility poles block the road as a family walks south on Sante Fe Avenue at SW 19th Street after the deadly tornado struck. A woman is pulled out from under tornado debris at the Plaza Towers School in Moore.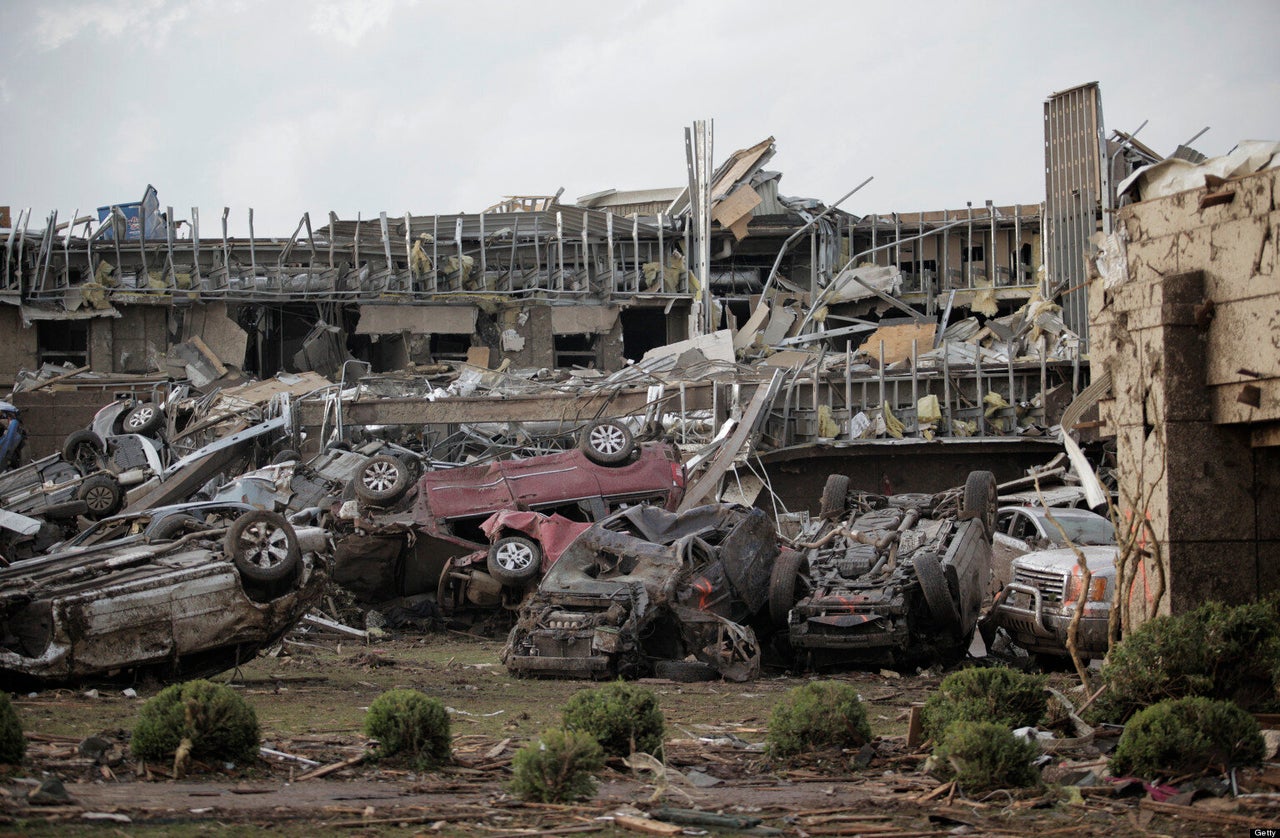 Flipped vehicles are piled up outside the heavily damaged Moore Medical Center after a powerful tornado ripped through the area.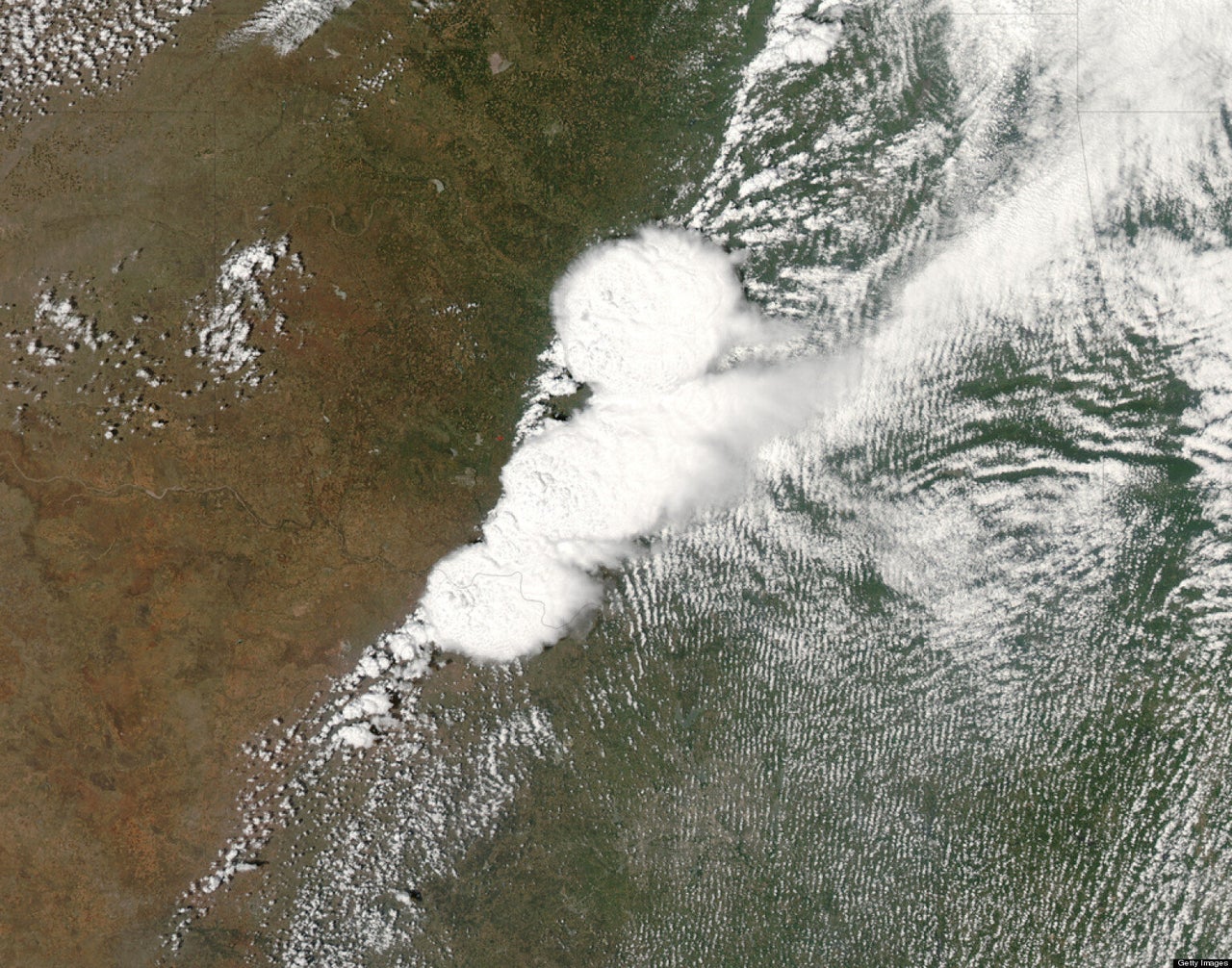 A storm system that generated a EF4 tornado is captured at 19:40 UTC on May 20, 2013 over Moore, Oklahoma.
Popular in the Community