Imagine the scene. You and your new husband/wife are returning home from your honeymoon. You drive up your street towards your house and... Well, it doesn't quite look the same. It looks... different.
Because it's been painted bright pink with white spots.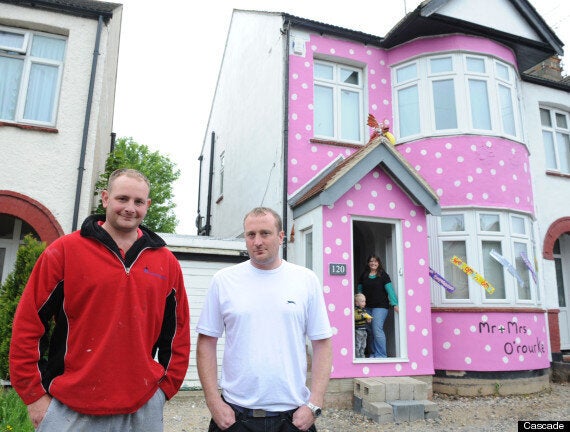 Hell hath no fury like a brother pranked
Yes, this was the scene newlyweds Steve O'Rourke and his wife Hayley were faced with when they got back to Southend.
The groom's brother Russell (a plasterer), had spent two days on the 'makeover' of his brother's house - which he'd carried out in revenge for a prank pulled on him when he was on honeymoon six years ago and Steve (a builder) put up a brick wall across his driveway: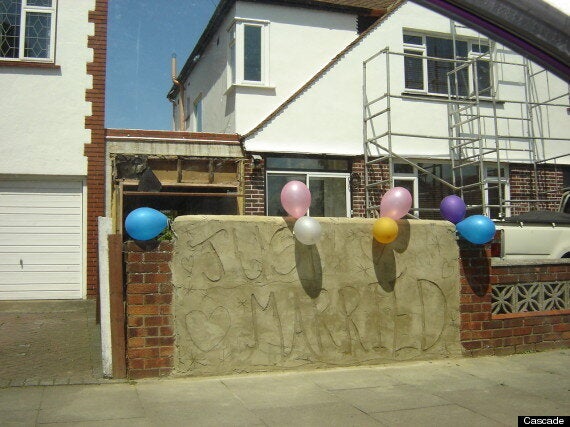 "We were quite horrified, but then we just laughed and had to see the funny side of it," Mrs O'Rourke told the BBC about her house's facelift.
"Everyone seems to love it and is taking pictures, they think it's hilarious. The neighbours have said it brightens up the street and we should keep it."
We agree. And we also think you should rename it 'Crinkly Bottom'. Related