A 33-year-old Polish man has had a total face transplant just weeks after an accident which also saw his jaws crushed by stone cutting machinery.
Doctors at the Cancer Centre and Institute of Oncology in Gliwice, Poland, announced the results of the surgery on Wednesday.
The 27 hour long operation was carried out on May 15, just weeks after the accident. Typically the procedure is only carried out months, or even years later.
Scroll down for more pictures The patient is seen giving a thumbs-up gesture from his hospital bed just six days after surgery
Dr Adam Maciejewski told the Associated Press it was the world's first face transplant carried out so soon after the injuries were sustained.
He added: "We assume the surgery will allow the patient to return to normal life. He will be able to breathe, to eat, to see."
In one image the patient is seen giving a thumbs up gesture from his hospital bed, six days after surgery.
The Daily Telegraph reports surgeons had attempted to replant his own face, but the procedure failed.
It adds he still faces a high risk of infection and will have to stay on immunosuppression drugs for the rest of his life to keep his body from rejecting the donated face.
The first face transplant took place in 2005 and was carried out on a French woman named Isabelle Dinoire after she was mauled by her dog.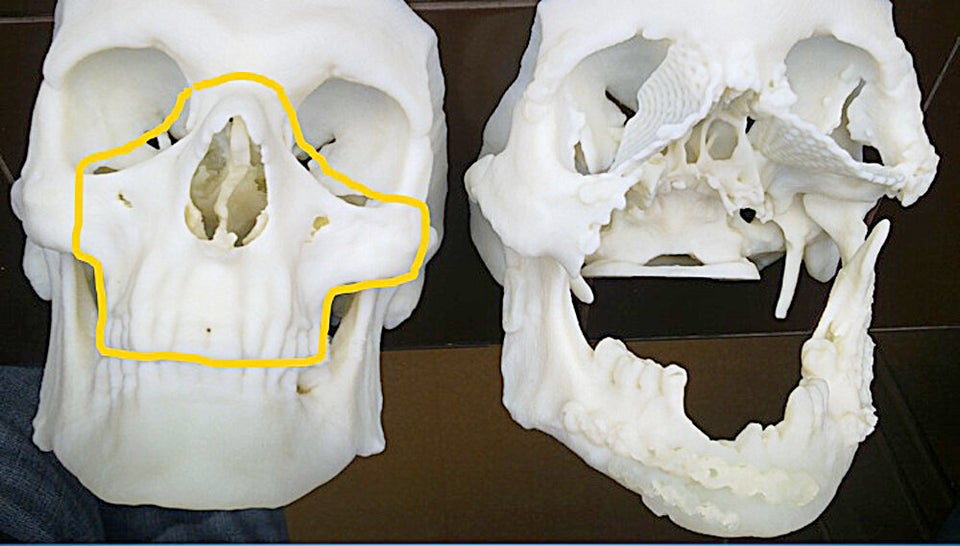 Poland Face Transplant