Fired 'The Apprentice' candidate Uzma Yakoob has revealed she's quite happy to leave the show four episodes in, explaining that progressing further in the show would have required her to lie about taking blame and credit for things - "I'm an honest person and it's not worth it."
Uzma tells HuffPostUK following her departure, "My family and friends know who I am. I'm an honest person, and I've been able to stick to morals and keep my integrity up to this point and that would have had to change if I'd progressed."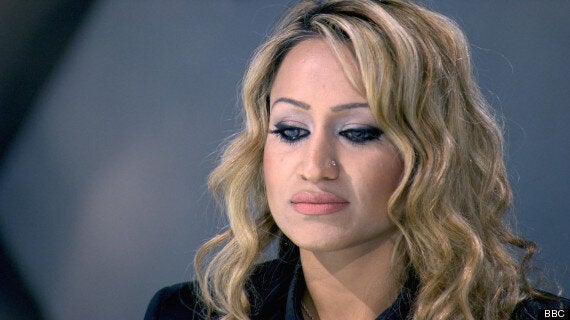 Uzma Yakoob is the latest to feel the cold force of Lord Sugar's firing finger, but says she's happy to go
Viewers had earlier seen Uzma try to defend herself after project manager Neil brought her back into the boardroom, telling him, "You're only bringing me back in here because I was here last week."
The entrepeneur and make up brand owner adds to HuffPostUK, "it's easy to bring someone back into the boardroom you haven't bonded with. Why wasn't Natalie in there? Apart from calling a cow a horse, I'm not sure what she did."
However, Lord Sugar, who had been keeping an eye on Uzma since the previous week, was not convinced. "Third time in the final three, and people have said you don't contribute... no smoke without fire, I say. I'm sorry, Uzma, you're fired."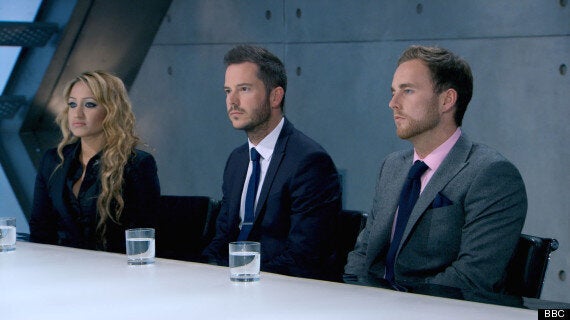 Uzma believes that Neil (centre) should never have brought her back to the boardroom
Lord Sugar had earlier asked Uzma, whose return to the boardroom was her third, "What is it about you that alienates people?"
She replied, "I don't belong here. It's just an easy out."
Uzma is evidently no big fan of Neil, saying of the soccer centre manager, "He doesn't run his own business, he doesn't understand how business works. You need to identify skills, and he didn't identify mine. If he had, we would have won the task."
Uzma and Kurt both had to fight for their spot, along with project manager Neil, after their team Endeavour failed to shift enough milkshakes as part of their efforts to bring their farm products to the masses.
Viewers had earlier seen Uzma struggle to sell milkshakes on the street, with Neil commenting, "I'd do better on my own."
And in the boardroom, he ploughed the knife in again, telling her, "We could have done the same job without her. She's out of her depth. She's done very well to get here, but I don't think she's got any chance of winning the process."
Partly due to Uzma's lack of success in the sales department, the team had only made a profit of £539.67.
At least, it was the first time some of the girls had the sweet taste of victory, with Evolve, led by Luisa, triumphing with their sales of buffalo steaks - to the tune of a £631.52 profit. Their treat? A trip to the Tramshed restaurant, and the chance to savour a four-course meal of British home produce. Just what they felt like after a day on the farm, I'm sure.
So, then there were 12 - who's the series winner out of this lot?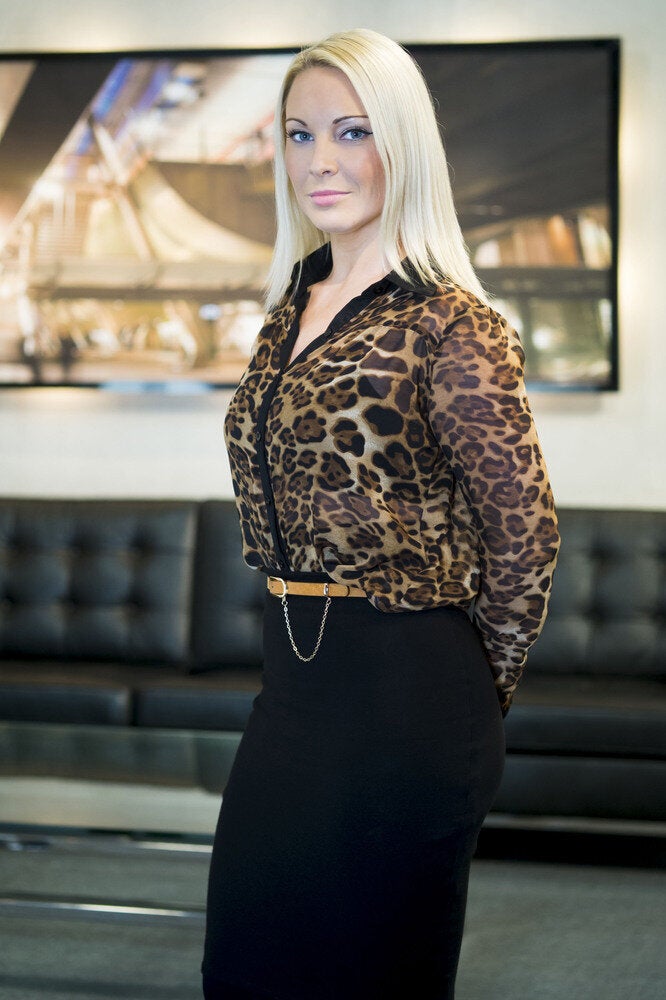 The Apprentice 2013: Meet The Candidates