The 44-year-old with one of Hollywood's most enviable bodies slaps her bum in the funny trailer for her role as a stripper.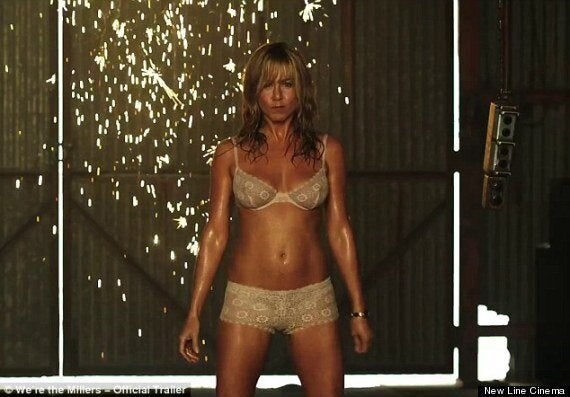 Aniston plays mother Rose, in the comedy about a man who hires three people to pose as his family to help him sneak weed into the U.S.
She stars alongside Jason Sudeikis, who plays a small-time drug dealer who is paid $100,000 to smuggle marijuana across the Mexican border.
Under the pretence of being parents on a family holiday they enlist Emma Roberts as their daughter and Will Poulter as their son.
Watch the trailer above. 'We're The Millers', created by writer-director Rawson Marshall Thurber (Dodgeball), is in cinemas from 23 August.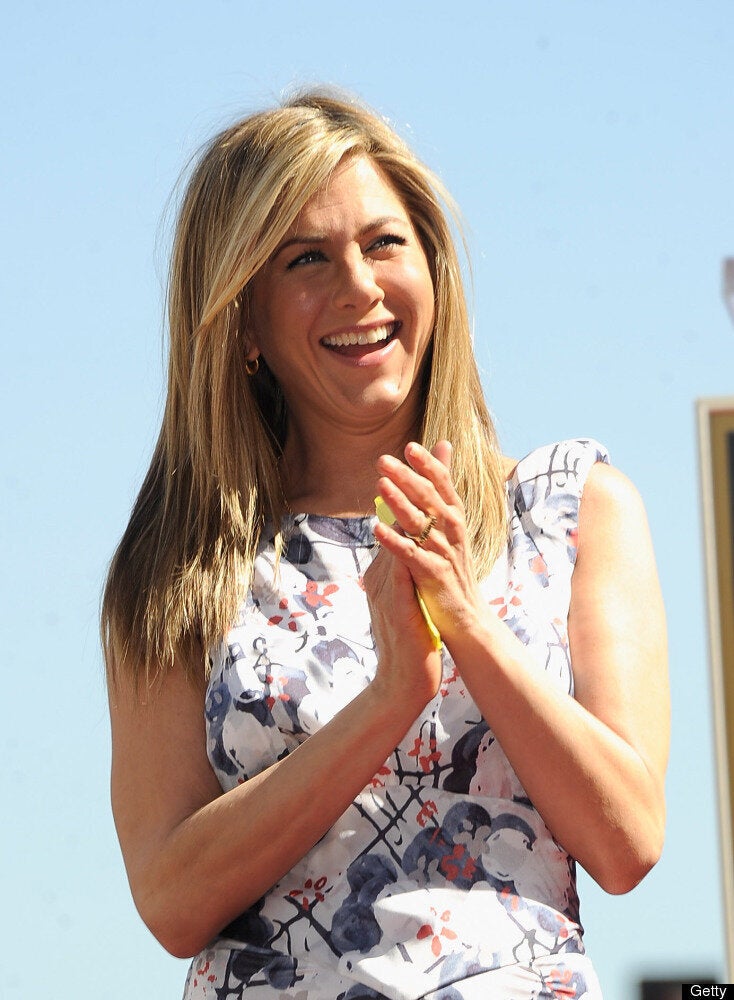 Jennifer Aniston
Related