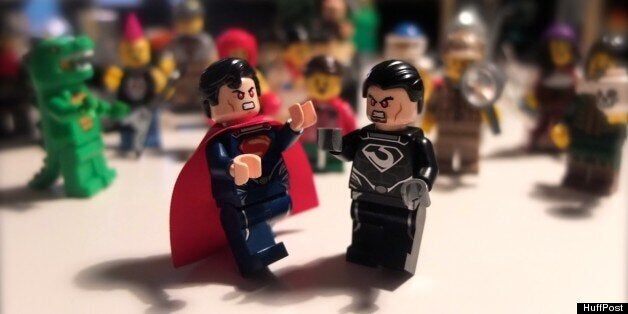 Lego and Superman are natural partners - more so than any of the Danish brick maker's other DC or Marvel superhero franchises.
That's because Superman can have a playtime role in virtually any product Lego has made. He can save planes, help the police, go back in time to battle pirates and travel to space. He can survive underwater, battle alongside Batman and probably even turn up in Minecraft, if you like.
Let's be clear - we love Lego Superman. And the MiniFig itself - with either regular Clark eyes or red Heat Vision eyes, its little cowlick hair and beautifully classic outfit - is brilliant.
It's a slight shame, though, that the three sets we got to try - Black Zero Escape (£19.99), Battle of Smallville (£39.99) and Metropolis Showdown (£11.99) - don't quite do the Man of Tomorrow justice, at least from an adult collector's perspective. Each has its strong points, but doesn't quite embrace the wider mythology of Superman, instead sticking a bit too rigidly to the upcoming film.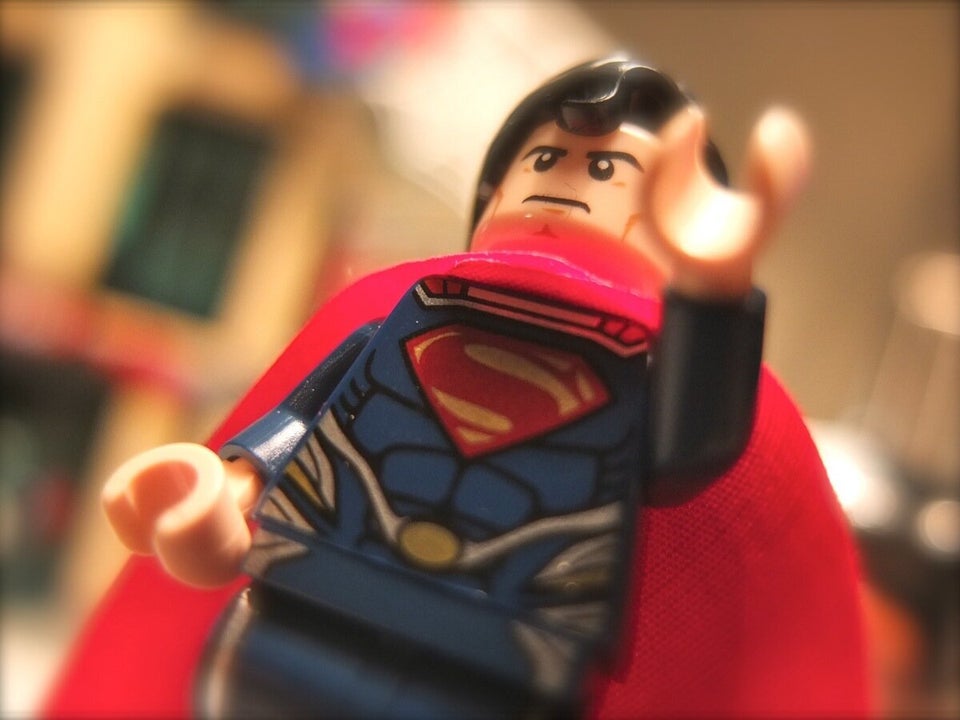 Superman Lego 2013
The best of the lot is the most expensive. Battle of Smallville comes with three Kryptonian Warriors, Superman and an army guy (who we suspect features in the film), alongside an impressively large, detailed and tactile spaceship and a Jeep. The set is an interesting build and the spaceship is generic enough for kids to play with in a vague, pow-pow sort of way while looking good on a manchild Lego fan's work desk.
But while you can ignore his presence in this set, the addition of the army guy ('Colonel Hardy') flags up a problem with the other two boxes in the range: they don't really make sense without the movie.
In the little Metropolis Showdown set, for instance, you get Superman, General Zod and a pretty inexplicable racing car that you can flip over with an articulated plank. Why? We're not sure.
Likewise, the Black Zero Escape set is clearly based on a scene from the movie, with Lois trapped in a spaceship pod and Superman tasked with rescuing her. But the scenery is hard to decipher, since it's meant to be part of a larger ship, and the possibilities for play seem a bit stale.
All that said, the sets are made with Lego's usual eye for detail and quality. It's just hard to imagine that kids won't eventually lose everything except the Superman MiniFig. They'll undoubtedly find ways to use the Man of Steel in adventures of their own imagination, but whether or not that's value for money for parents is a bit up in the air.