David Threlfall is set to play comedian Tommy Cooper in a new ITV drama.
The Shameless star has signed up to star as the late funnyman in Tommy, with Amanda Redman as his wife Gwen, who he nicknamed Dove.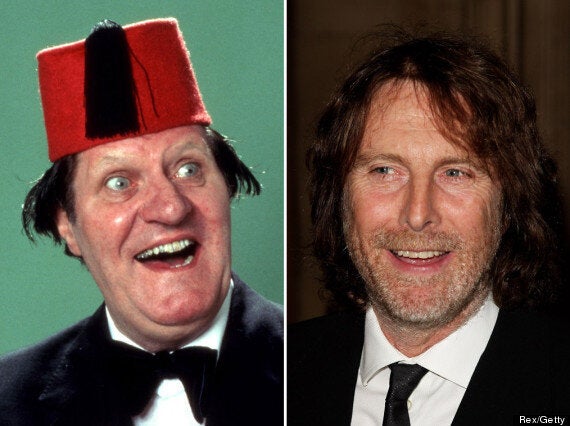 Tommy Cooper will be played by David Threlfall
Written by Simon Nye, the story will focus on the dilemma the much-loved comic faced when he fell in love with assistant Mary Kay and they embarked upon a relationship that would last 17 years.
Tommy was unable to choose between Dove and Mary up to his untimely death.
The feature-length drama will also reveal Tommy's working relationship with his agent, Miff Ferrie, who managed his career until his shocking death in front of millions of television viewers during Live From Her Majesty's in 1984.
Filming will begin in London in June with Tommy's friend, magician John Fisher, acting as a consultant.
Producer Andy Harries said: "Few comics have had such a lasting influence on UK culture as Tommy Cooper . The man was a comedy giant who spent his final years juggling his hugely successful public persona with a private passion for two women. Just like that."
ITV's Steve November added: "Tommy Cooper was an ITV legend and so it feels very fitting to be telling his story on ITV.
"Left Bank have brought together wonderful talent in Simon Nye, David Threlfall and Amanda Redman to tell the story."
Popular in the Community