Bradley Cooper recently reflected on this purple patch in his career in a chat with the HuffPost, saying: "I feel very fortunate. This is a wonderful time in my life. No question about it. And I just wake up every day and make sure I enjoy the hell out of it."
It's understandable. In four short years, the Philadelphia-born star of 'The Hangover 3', in cinemas this week (you can read our Review here), and its lucrative predecessors has seen his status change from that of rom-com eye-candy to acting credibility, to rank him alongside peers such as Ryan Gosling, Christian Bale and Leonardo DiCaprio. An Oscar nod this year for 'Silver Linings Playbook' only confirmed that he has come a long way from the tousle-haired student nervously asking Sean Penn a question in The Actors' Studio (see video below). Here's how he's done it...
1. 'He's Just Not That Into You' (2009) - It was light enough rom-com fare, but Cooper joined and held his own against an all-star ensemble cast of Ben Affleck, Jennifer Aniston, Jennifer Connelly and co. As husband Ben unable to resist the temptations of Scarlett Johansson, Cooper proved as pretty and effortless as any of them.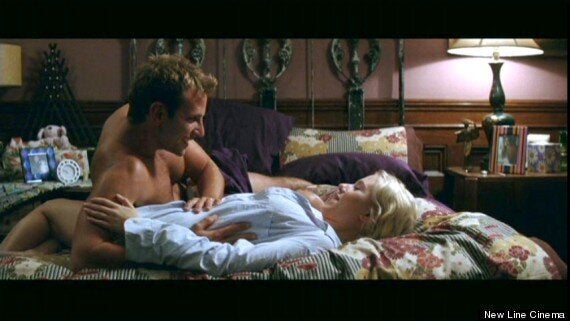 Bradley Cooper holding his own against Scarlett Johansson and co in 'He's Just Not That Into You'
2. 'The Hangover' (2009) - This tale of good boys gone bad on a stag trip to Vegas was never meant to be a franchise, but the phenomenal box office success of the first outing ensured there were more. Sharing screen time with Zach Galifanakis, Ed Helms, Mike Tyson and a roaming tiger, Cooper nevertheless emerged with acting stripes intact, and no doubt a lot richer. "This is just gravy," he said of the 2nd and 3rd instalments.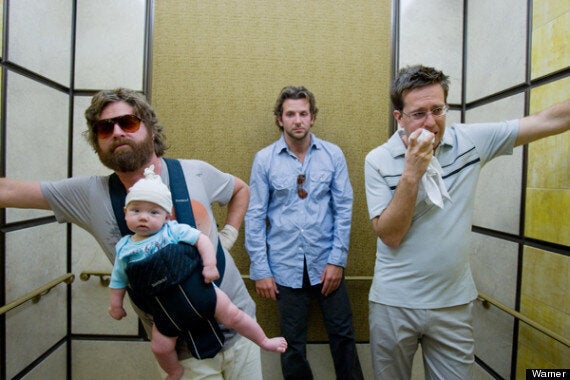 Three men and a baby - what could go wrong?
3. Limitless (2011) - Ahh, the rite-of-passage film where up-and-comer shares the screen with a Hollywood legend, in Cooper's case, Robert De Niro. Cooper played Eddie Mora, a writer who discovers a drug giving him limitless abilities. In an otherwise unremarkable thriller full of psychadelic camerawork, Cooper proved willing to mess up his beach-gold looks for the sake of a good story.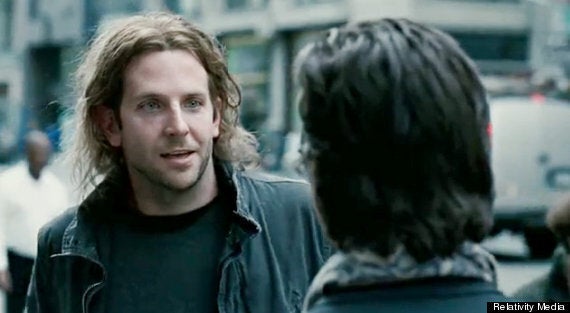 4. Silver Linings Playbook (2012) - This was where Cooper really stepped up a notch, earning multiple Award nods for his sensitive portrayal of former teacher Pat Solitano, adjusting to life after release from a mental institution. He was in good company with co-stars Jenner Lawrence, Robert De Niro and Jacqui Weaver all Oscar-nominated alongside him, and if any actor has a turn in the road where a new career is set out, this is Cooper's.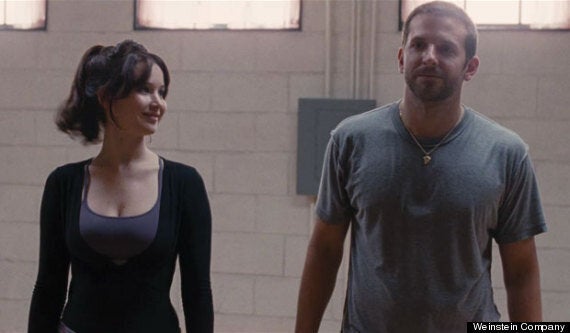 With Jennifer Lawrence in 'Silver Linings Playbook'
5. Place Beyond The Pines (2012) - If there is currently another actor who's proved himself beyond his old-Hollywood handsomeness, it's Ryan Gosling, so pairing these two was a no-brainer. Cooper played an ambitious cop, determined to wreak justice on leather-jacketed hustler Gosling. With Eva Mendes on board, too, this was intelligent, exotic star-wattage.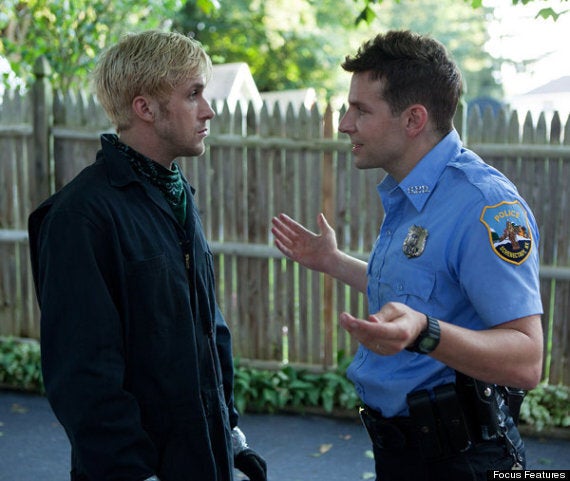 With Ryan Gosling in 'Place Beyond The Pines'
6. 'American Hustle' (forthcoming) - Cooper once again lines up with the great and the good - reuniting with 'Silver Linings' co-star Jennifer Lawrence (and director David O Russell), and this time joined by Christian Bale, Amy Adams, Jeremy Renner AND Louis C.K. Telling the true story of 1970s con artist Irving Rosenfeld (Bale) forced to work with an out-of-control FBI agent (Cooper) and with enough perms in the production stills to make Kevin Keegan look twice, this has Academy Award written all over it. Looks like it might be Sean Penn's turn to ask the questions, soon...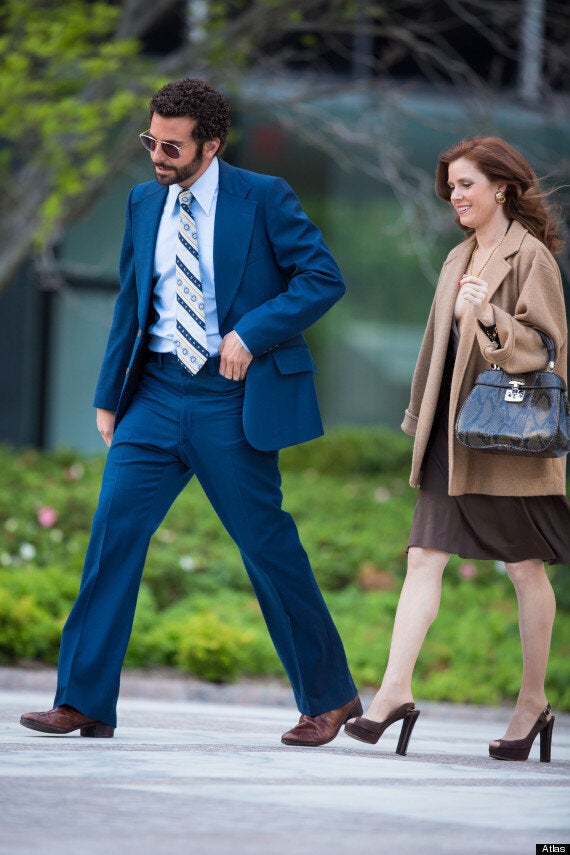 With Amy Adams in 'American Hustle'
'The Hangover 3' is in UK cinemas now. And here, for no good reason other than it's Friday, are some pictures of Bradley Cooper, some as far back as 2004, helping prove that every self-respecting actor in Hollywood needs a stylist...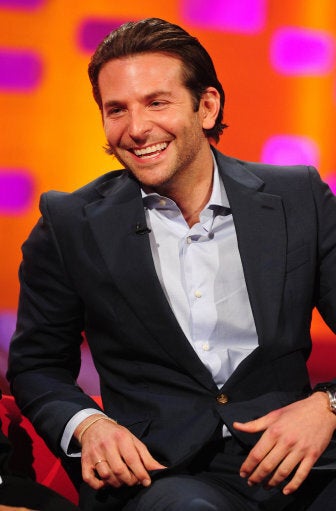 Bradley Cooper 2004 - Now