Christian Benteke has cast doubt on his long-term future with Aston Villa by insisting the club cannot force him to stay, and he specifically mentioned Arsenal as a future side he would like to join.
Benteke's form was instrumental in Villa avoiding relegation this season, as last year's £7 million buy from Genk scored 23 goals.
The 22-year-old's superb debut campaign in the Barclays Premier League has compelled Villa to consider offering the Belgian an improved contract, however Benteke has clarified he would be receptive to a summer transfer.
"If Aston Villa say I must stay, I won't necessarily accept that," the striker said. "I do not in any way want to feel I didn't get the most out of my career. I try to get everything."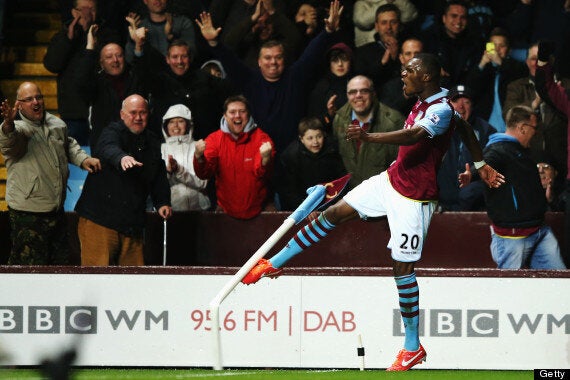 Benteke's goals kept Villa up under Paul Lambert
Benteke said "there is no point in me getting into a tug-of-war with Villa", but his decision to namecheck Arsenal risks straining his relationship with the club.
"If the chance comes up for me to join a club like Arsenal, I'm convinced we can reach a compromise where everyone comes out a winner," he added.
Benteke is the second Belgian to air their desire for a move away from his current club while on international duty this season.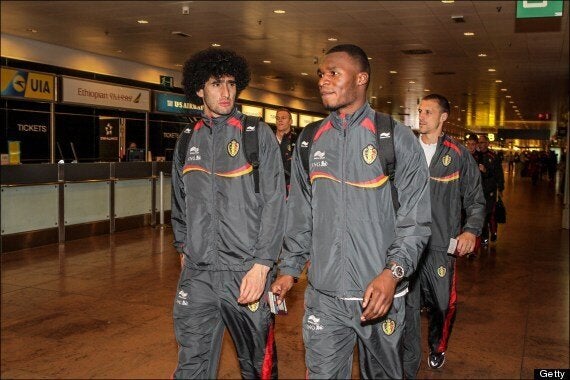 Fellaini and Benteke are both receptive to moves away from their clubs
"This always happens when he goes away with the national team," Eris told the Sun. "I'd prefer he didn't speak to journalists but the Belgian team insist he does a press conference.
"If he was unhappy at Villa we'd have seen that. But he's not."