Cornish councillor Collin Brewer who suggested disabled children should be "put down" like deformed lambs was the subject of angry protests on Friday, as disability campaigners called on him to resign.
Dozens of protesters waved homemade signs calling for Brewer's resignation, including ones that said "Call yourself a Christian" and "Brewer Must Go".
More than 11,000 people have signed a petition calling for his resignation. Cornwall Council Chairman John Wood and Council Leader John Pollard met the people taking part in a demonstration, a council spokesman said.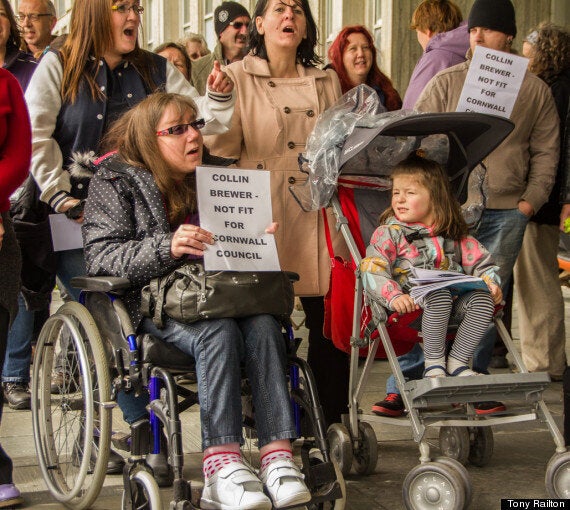 Dozens of protesters called for Brewer's resignation
"The comments were the personal views of one Member – they do not represent the views of Cornwall Council which considers the remarks made to be totally unacceptable.
"The Council does not have the legal power to sack or suspend a Councillor. The issue is currently being investigated by a senior lawyer to decide whether there has been a breach of the Members Code of Conduct."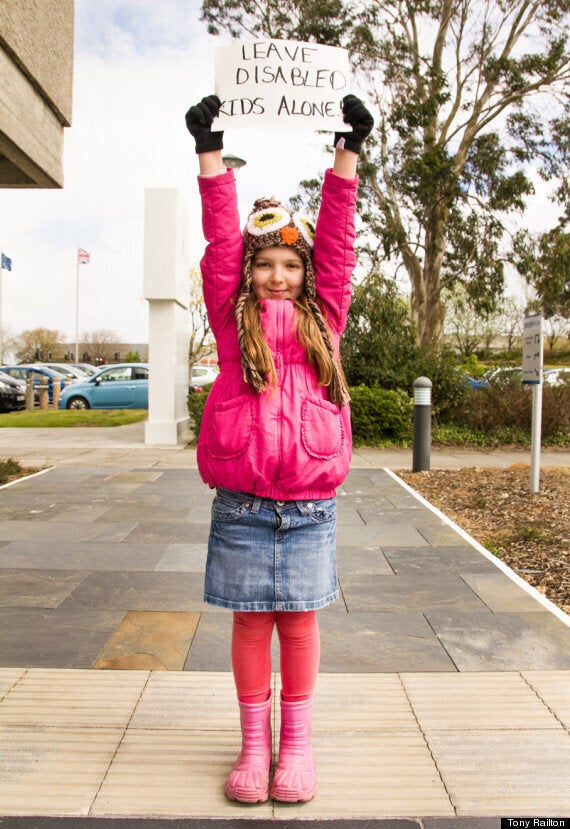 One of the young protesters outside Cornwall Council
Tony Railton, who attended the protest told HuffPost UK, said the atmosphere was "extremely angry, not violent, but people are very annoyed.
"It's frustrating that, the way our democracy works, we can't get rid of him, no matter what he says. We feel like we have lost our voice.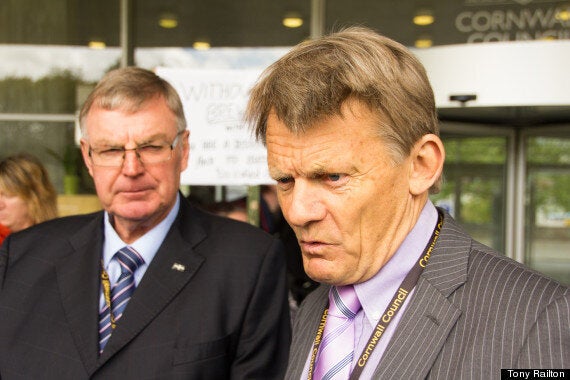 Cornwall Council Chairman John Wood and Council Leader John Pollard met protesters
In a later interview with Disability News Service, Brewer compared disabled children to farmers' treatment of animals, telling the agency: "If they have a misshapen lamb, they get rid of it. They get rid of it. Bang!"
He continued: "We are just animals. He [the farmer] obviously has got a point… You can't have lambs running around with five legs and two heads."
Brewer said: "It [the lamb] would be put down, smashed against the wall and be dealt with."
Disability charity Mencap have launched a campaign for Brewer to resign.
Popular in the Community