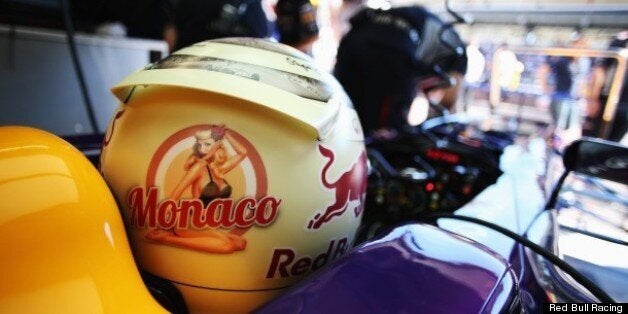 Red Bull's Sebastian Vettel might find his progress at this weekend's Monaco Grand Prix hindered in any number of ways - bad tyres, hard walls or the fact that he's clearly driving way too fast around a tiny little seaside resort.
Like many F1 drivers Vettel often uses special edition or one-off helmets for the season's biggest races.
This year his Monaco helmet is designed to reflect the glamour and history of the iconic race track. The dome commemorates great moments from the race's past, and the back features the aforementioned pin-up, in a tribute to the party lifestyle of Monte Carlo.