Two women arrested on suspicion of conspiracy to murder soldier Lee Rigby have been released without charge, Scotland Yard said.
A 29-year-old was arrested on Thursday in connection with the killing and on Friday the force revealed that another woman, aged 31, had been held at a home in south London around 11.50pm the same day and later released.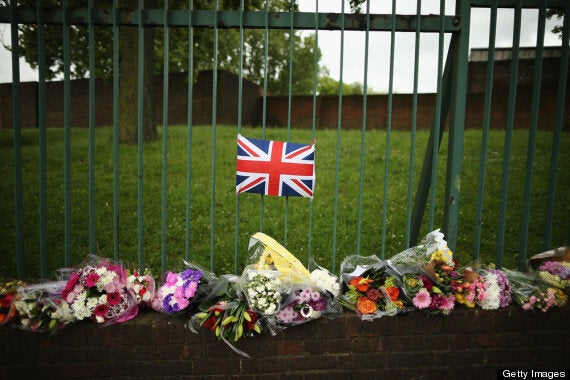 Flowers have continued to be left at the scene of Lee Rigby's murder
Detectives are continuing to question a 29-year-old man on suspicion of conspiracy to murder Drummer Rigby, who was hacked to death in Woolwich, south-east London on Wednesday.
The two men who were shot by police after charging towards armed officers brandishing weapons remain in hospital in a stable condition.
They were arrested on suspicion of murder on the day of the attack.