Dr Isa Abdur Rahman, 26. who graduated from Imperial College London, died this week after the Assad forces shelled a medical facility where he was working, according to Hand In Hand for Syria.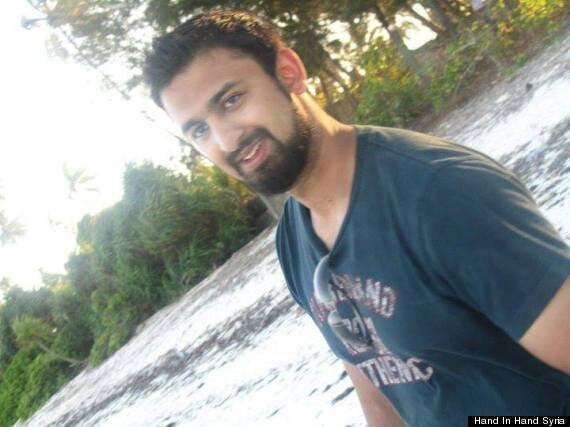 Dr Isa Abdur Rahman died in Syria this week, according to a Syrian human rights charity
Faddy Sahloul, chairman and founder of HIHS said: "I was very close to Dr Isa, a shy young man whom I first met two years ago.
"We spent a significant amount of time working together in Turkey and Syria and he was one of the bravest and most dedicated people I have met.
"Everyone who knew him is shocked and saddened to hear the tragic news of his death but we can draw comfort from the fact that he died doing work that he loved. Our thoughts and prayers are with his wife and family at this difficult time."
Separately, the Lebanese militant movement Hezbollah has pledged support for the government of President Assad, promising in a TV interview, translated by the BBC, that they will deliver victory to the regim.
"This battle is ours... and I promise you victory," said Hezbollah leader Hassan Nasrallah, who claimed the rebels were a front for the United States and Zionists.
Syrian rebel forces claim to have been shelled by Hezbollah in Qusair, a strategic town in the east of the country.
The UK-based Syrian Observatory for Human Rights said 22 people had been killed in the latest fighting.
Popular in the Community