Carl Froch finally wreaked his revenge on long-time rival Mikkel Kessler in a stunning, hair-raising fight at the O2 on Saturday, in a dual sure to raise the bar for boxing.
The Nottingham-born boxer scored a unanimous win against his Danish rival in front of an 18,000-strong crowd, who roared and cheered for every punch thrown and every contact made during the unification bout. The electrifying atmosphere was a true testament to the fighters, who came together to box for the WBA and IBF super-middleweight champion titles under the fitting tagline "Warriors Call".
As Froch's promoter Eddie Hearn said in a post-fight interview, the pair were "two warriors, a credit to their sport".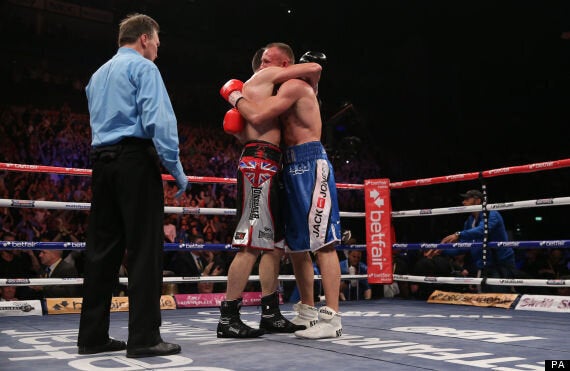 Froch and Kessler hug it out after the 12th and final round of their bout
"I deserved to win," three-time world champion Froch said after the fight - although he admitted there were some "close rounds".
"[Kessler's] a great fighter and a great man. It was my aggression towards the end that won it for me."
Froch had vowed revenge on Kessler, 34, after losing to the Dane in 2010, when his flight to Iceland was disrupted by the volcanic ash cloud. The boxer previously told HuffPost UK during his training as PlayStation's Kratos the rematch was "the biggest thing to happen in my boxing career to date".
"It feels really good," Froch told Sky Sports after the fight. "The only thing that feels bad is that I have had to beat such a real gentleman, a real warrior and real nice man. He did hurt me a couple of times; I think everybody saw that."
"I was close to getting the stoppage towards the end but, when I went in for the finish, what did he do? He fought back with a couple of big, hard shots. Big respect to him."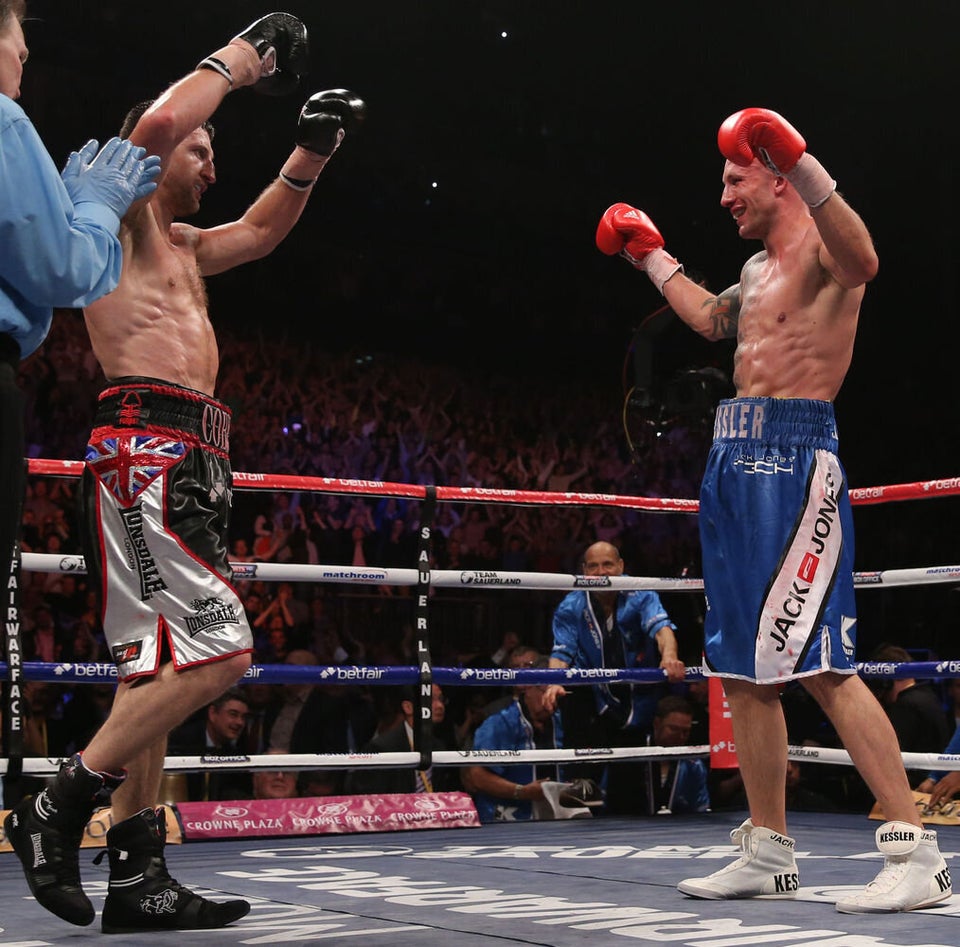 Froch v Kessler
Froch's respect for his rival is perhaps more admirable than his win - and is a sterling example of how sportsmen should behave. Likewise, Kessler, who undoubtedly would have been reeling from the defeat, had nothing but good words to say about the victor and can go home to Denmark with his head held high.
"It's not nice to come into such an Arena when it is not your own people, but it is nice to see so many boxing fans here," the Dane told Sky Sports. "I gave it my all but I didn't have the energy and couldn't cope with Carl.
"It is nice to fight such a warrior."
And, if you missed out on the gripping fight? You may not need to panic just yet, the pair haven't ruled out a third fight.
"Best of three?" Kessler suggested after the fight. "You never know."
Carl Froch trained as God of War in the build-up to his re-match with Mikkel Kessler. PlayStation God of War Ascension is out now. www.godofwar.com
Popular in the Community