Last Friday, Kotaku.com reported that a South Korean mother has been massaging her daughter's face with a spoon for the past 16 years, in a bid to encourage her face shape to become "smaller" and the girl's chin "pointed".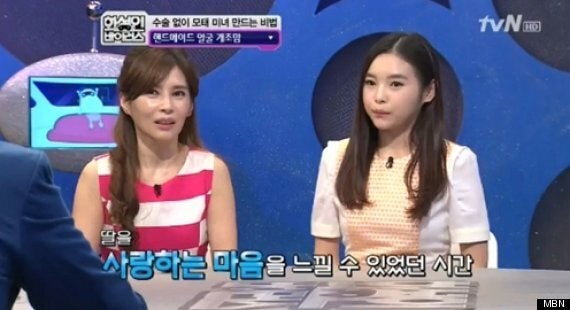 Mother (left) explains how she massages daughter's round face with spoon (pic: MBN)
But this desire for a doll-like face, with large eyes and petite, pointed chin, is not sated by homemade beauty treatments for women in eastern Asia.
Cosmetic doctors have reportedly begun performing double-jaw surgery; a bone cutting treatment normally employed to correct congenital facial deformities.
Korean photographer Ji Yeo recently documented how Eastern and Western cultures have begun approaching plastic surgery differently.
Her series, entitled "Beauty Recovery Room" shows the painful lengths women will go to achieve their perfect body in South Korea.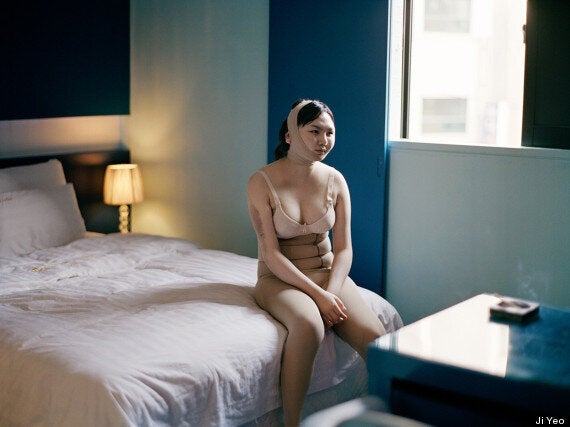 Photographer Yeo captures painful post-op moments of Korean women
"it seemed to provide them pleasure and satisfaction. During the photo shoots, and even though they were in extreme pain, I could feel their excitement; the excitement of hopes realized.
Tell us what you think of Yeo's series of portraits in the comments below.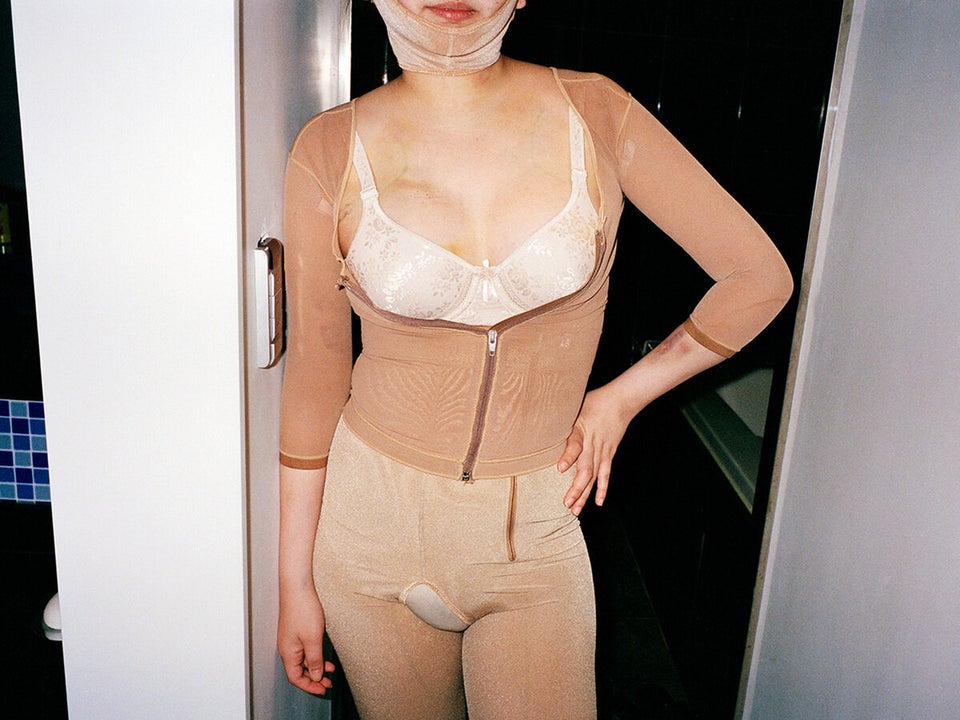 Ji Yeo (NSFW Photos)