It may surprise you to learn that Benedict Cumberbatch has a weakness. Strange, but true.
It turns out he of the all-conquering, big-screen-small-screen success whose star just shot into the stratosphere as a result of his villainy in the latest 'Star Trek' film, admits to a failing that he finds "embarrassing".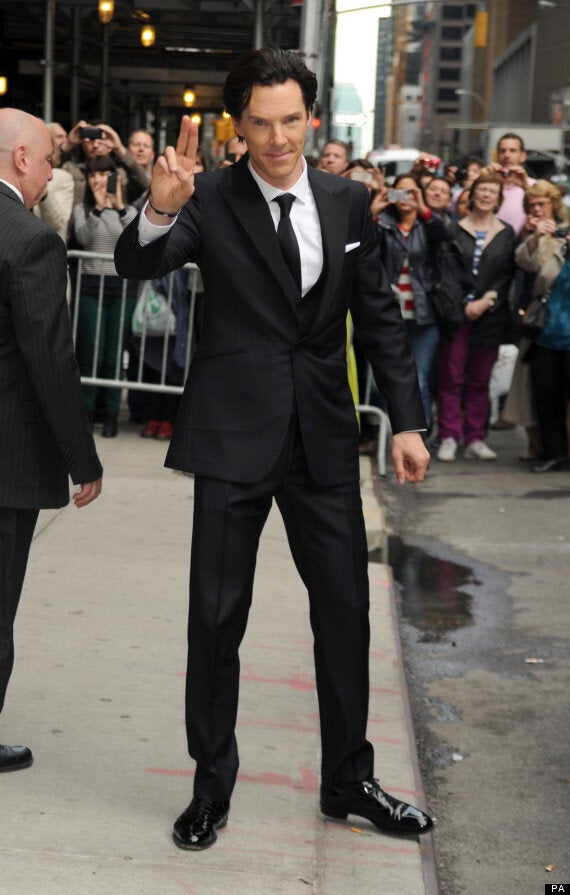 Benedict Cumberbatch - not quite perfect, after all
The 'Sherlock' star has told Entertainment Weekly that has a poor memory and has a tough time trying to remember his lines.
And it's something the actor has always found difficult.
"I really struggle to learn by rote and it led to meltdowns on set, which is embarrassing and shameful," says Cumberbatch.
"It's been a problem since I was a boy and had to spend double the amount of time learning things like French vocabulary."
The fact that this is a such a surprise is testament to Cumberbatch's skills as an actor, as he whizzes his way through pages and pages of Sherlock's deductive monologues.
The star hasn't let it get in his way - witness these eight steps to stardom for the star of 'Parade's End', 'Hawking', 'Atonement' and, of course, 'Sherlock' - whose much-anticipated third series returns later in the year.