David Beckham has given his cute daughter Harper a kiss for the cameras.
The sweet moment was captured during a hockey game between the Los Angeles Kings and the San Jose Sharks at the Staples Center in Los Angeles.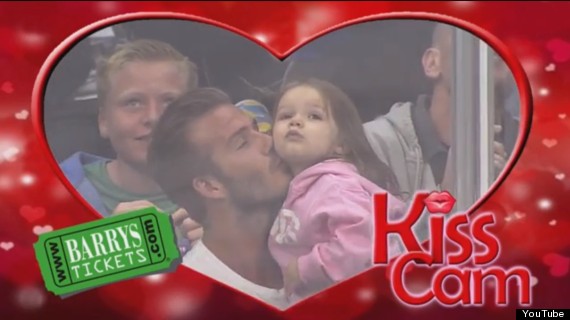 When the Kiss Cam reached the footballer, he pointed to one-year-old Harper to show her she was on TV and then delighted her by giving her a big kiss.
It's not the first time Becks has been targeted by the Kiss Cam, but last time it was wife Victoria who received a smooch.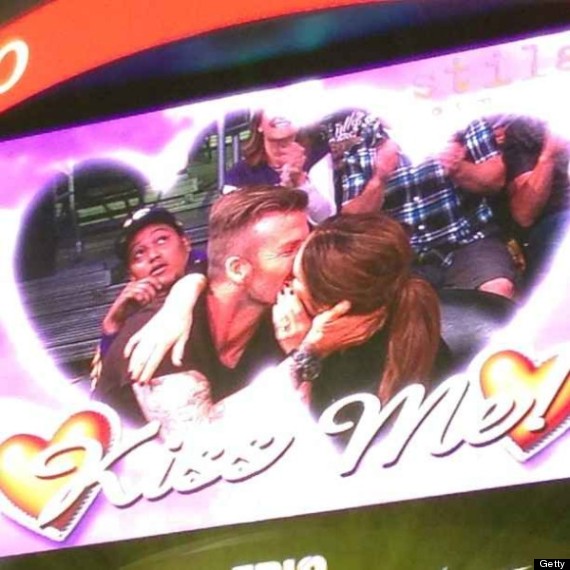 David and wife Victoria had previously enjoyed a snog on the kiss-cam
David and his family were spotted sitting behind Tom Cruise and his son Connor at the game.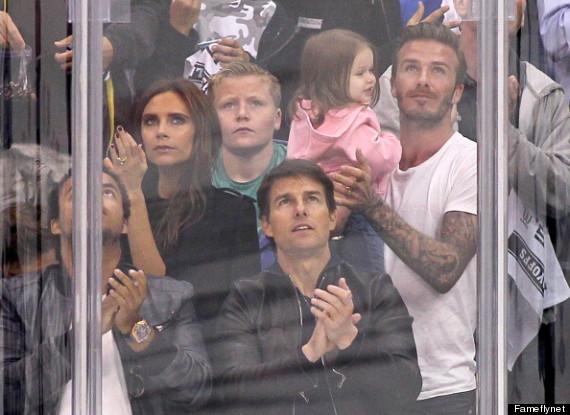 LIKE US ON FACEBOOK | FOLLOW US ON TWITTER