Even Tom Cruise, one of the hardest-working men in Hollywood, can't do it all, it seems.
The 'Oblivion' star was in the frame to star in Guy Ritchie's 'Man From U.N.C.L.E' reboot, but walked away last week from the project to concentrate instead on stepping out again as Ethan Hunt, in a fifth - yes, really! - instalment of his successful 'Mission: Impossible' franchise.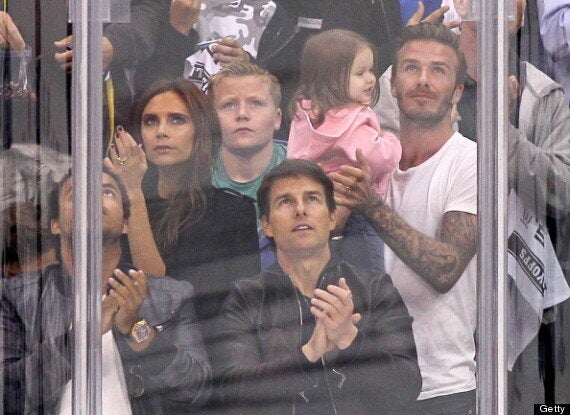 David Beckham, Tom Cruise and their families out having fun yesterday in LA
But Cruise's schedule has meant good news for fans of Henry Cavill, with the Hollywood Reporter telling us today that the 'Man of Steel' actor will be stepping up to fill Cruise's shoes in the role of Napoleon Solo, in the spy thriller originally shown on our small screens
'The Man From U.N.C.L.E.' tells the spy adventures of American agent Solo and Soviet agent Illya Kuryakin. Kuryakin is expected to be played by 'Social Network' star Armie Hammer, with Swedish actress Alicia Vikander also featuring.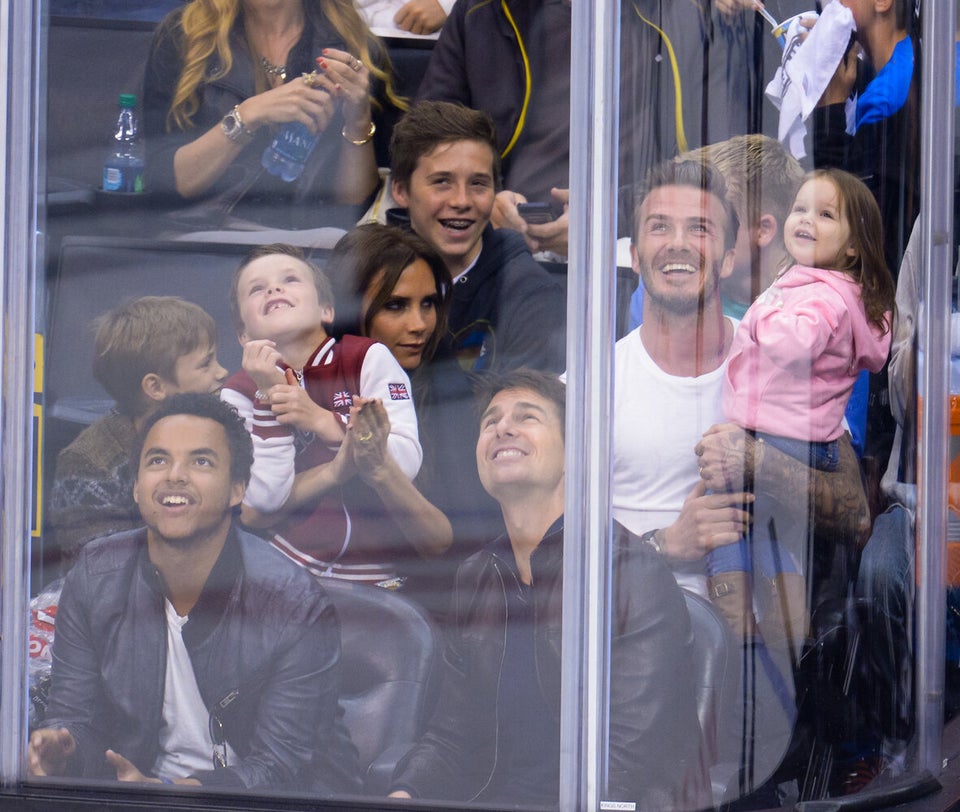 David Beckham and family at the Los Angeles Kings game
So what is Cruise up to? Well, as well as gearing up for his fifth outing as Ethan Hunt, there's 'talk' that he's keen to mentor his old friend, none other than our own perennial favourite Mr David Beckham, into a new role - that of film star.
According to reports, Beckham has long hankered after a career on the screen, something Cruise promised a long time ago he'd help happen, and now Golden Balls has hung up his boots aged 38, the time could be ripe.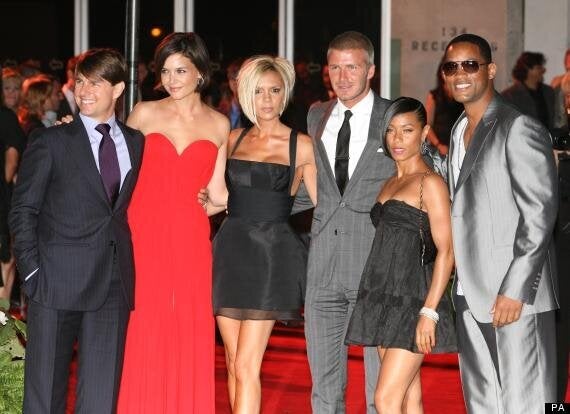 Tom Cruise and his then wife Katie Holmes were part of the welcoming party for the Beckhams when they arrived in LA in 2007, along with Will Smith and his wife Jada Pinkett Smith
The pair were out in force yesterday along with their families, enjoying pitch-side seats for a NHL playoff game between the San Jose Sharks and the Los Angeles Kings at Staples Center in Los Angeles.
Doesn't look from the pics like there was much career talk on this occasion. But they are two determined, hyper-focused individuals, so if they put their minds to it... anything could happen.