A top-secret robotic space plane owned by the US military and with an unidentified payload and mission has now been in orbit above Earth for five months.
The unmanned Boeing-built X-37B is about 30 feet long, 15 feet wide, weighs 11,000 pounds and can carry about the same load as a delivery van - though what this is a mystery.
The craft, known as Orbital Test Vehicle-3 (OTV-3), took off from Cape Canaveral on 11 December using an Atlas V rocket.
It's not the first time the X-37B has been into space - the same one spent 225 mysterious days in space in 2010 before landing automatically in California.
Whatever its mission, having a US military craft in the skies above us all is a slightly unnerving thought.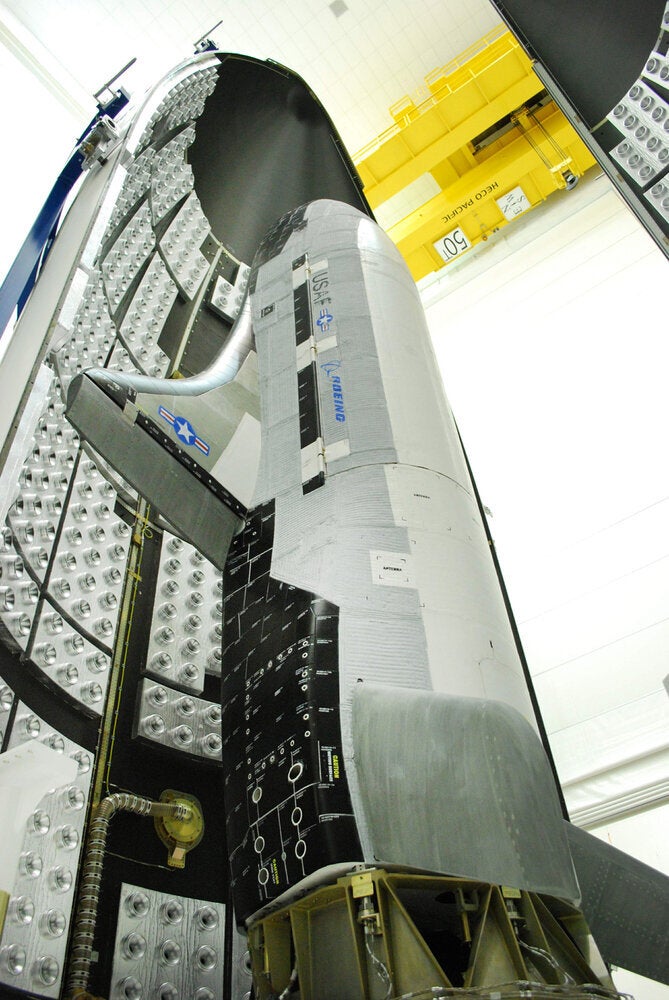 X37B