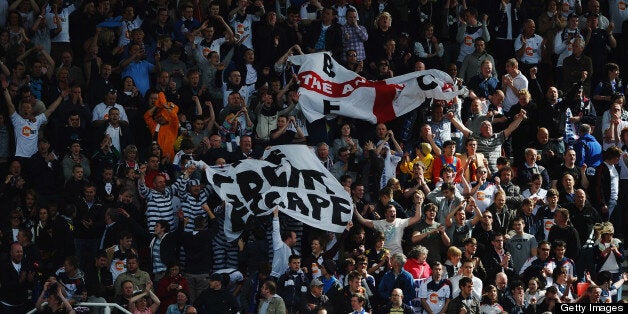 Bolton Wanderers fans have launched an online petition against the club's new sponsorship with payday loans company QuickQuid.
QuickQuid, who have signed a two-year deal for their logo to appear on Bolton's matchday and training kit, charge annual rates of 1,734% for short-term loans and are the second loans company to provoke football fans' outrage.
The Bolton South East MP, Yasmin Qureshi, said of the QuickQuid partnership: "It's completely wrong. These companies prey on the vulnerable and they should be illegal."
Bolton will not be expanding on their initial statement, in which club chairman Phil Gartside said: "We are excited to welcome QuickQuid as our new principal partner.
"In our discussions it became obvious very quickly that both parties wanted to develop a partnership that engaged with all elements of the football club and community, and as much as anything else, to bring some real fun to matchdays.
Everton recently apologised to supporters furious with the club's new crest, which will be redesigned next year.
Popular in the Community