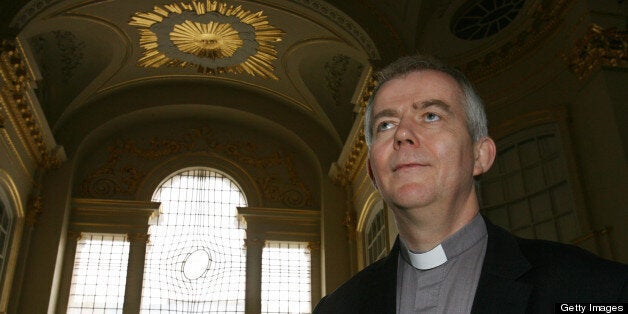 A senior bishop has likened opponents of gay marriage to Christians who used the Bible to support slavery.
The Anglican Bishop of Salisbury, the Rt Rev Nicholas Holtam, suggested it was time to 'rethink' attitudes towards allowing same-sex couples to marry, as Christians did with slavery and apartheid.
In a letter to the Telegraph he argued that attitudes towards homosexuality have changed "considerably" over the last fifty years and that the development of gay marriage would be a "very strong endorsement of the institution of marriage".
"Sometimes Christians have had to rethink the priorities of the Gospel in the light of experience," he wrote.
"Before Wilberforce, Christians saw slavery as Biblical and part of the God-given ordering of creation. Similarly in South Africa the Dutch Reformed Church supported apartheid because it was Biblical and part of the God-given order of creation.
"No one now supports either slavery or apartheid. The Biblical texts have not changed; our interpretation has.".
Legalisation of gay marriage was approved by MPs last week after surviving a Tory backbench bid to derail it.
The Bill will have to overcome more resistance when it comes before the House of Lords next week.
Bishop Holtam, who was appointed to the role in 2011, is the first clergyman married to a divorcee to be made a bishop.