Luis Suárez has said he would consider leaving Liverpool to join Real Madrid and has claimed the British press has untreated him "unfairly".
Suárez has already served four matches of his 10-game ban for biting Chelsea's Branislav Ivanović in April, but has already stated it would be "difficult" to reject the chance to join Real Madrid.
"To say no to Madrid would always be difficult and more so with the team they have," he told AS. "I have a contract with Liverpool, but it would be very difficult to say no to Real Madrid. There are a lot of rumours in the transfer period, but you never know until firm offers are made.
The Uruguayan acknowledged he "made a mistake" in biting Ivanović, yet then launched a scathing attack on his supposed persecution by the media.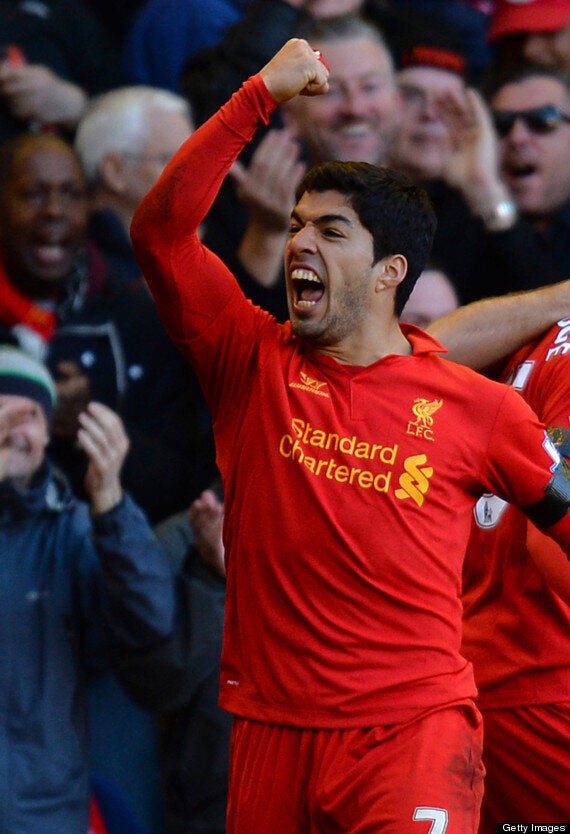 Suárez has received 19 games worth of suspensions in England
Suárez was previously pilloried for racially abusing Patrice Evra in 2011 however he claims he will not "put up with the English press" anymore.
"I'm happy at Liverpool. I'm happy because of the fans. I made a mistake, I'm human, but they've talked about me in ways they shouldn't have," the 26-year-old added. "My family have suffered and things got out of hand. My daughter and my wife have suffered. I'm not prepared to continue to put up with the English press."
"I suffered too much as a kid to get where I am to be attacked unfairly by the English press. They haven't appreciated me as a player, they've just judged my attitude."