Manchester United are set for a summer of upheaval that dwarfs the relatively serene transition from Sir Matt Busby to Wilf McGuinness as manager 44 years ago, as supporters get used to looking to a Scottish manager yet to win a trophy rather than a Scottish manager with 28 trophies.
Sir Alex Ferguson's retirement is the ultimate culture shock for a generation of football fans spoilt rotten by success. It was testament to Ferguson's genius and hunger that even moneybags Chelsea and Manchester City's ascensions stalled thanks to United's "killing machine", as City goalkeeper Joe Hart described them.
Ferguson will continue to linger at Old Trafford after a statue was erected in his honour last year and the north stand was renamed after him the year before, while he will work as an ambassador for the club. His famed man-management could sweeten prospective transfers in the summer, but then new buys will be receive a reality check when they remember he is no longer the manager.
However huge a club United is, their clout in the market will subside in light of Ferguson quitting. In Moyes, United have entrusted a man synonymous with longevity and togetherness, but he is not box office a la Guardiola, Mourinho or Klopp.
It proves to be a fascinating summer...
Midfielders. Michael Carrick's excellence can be gauged by how he has masked how hopeless United's midfield is. With Paul Scholes retiring, Darren Fletcher convalescing, Tom Cleverley stalling and Anderson eating, it is the priority position Ferguson failed to properly address in his last eight years as manager. United have struggled since the last days of Roy Keane and have not bought a central midfielder since Owen Hargreaves arrived in 2007, spending nearly £200m on literally every other role in the side.
A left back. Despite a minor resurgence Patrice Evra remains a defensive liability. His form has been poor since the 2010 World Cup and although he contributed four goals last season, for such an attacking full-back his crossing is invariably poor. Alexander Büttner, a defender patently not good enough for a side like United, did however provoke a determined response from Evra, although Büttner was never going to dislodge him.
A winger. However nomadic Ferguson's last signing Wilfried Zaha is, he would currently be a certain starter for United. 2012-13 was one of the worst in living memory for United's wingers: Antonio Valencia was execrable, Nani was marginal and Ashley Young became even more unlikeable in the eyes of supporters unconvinced when he signed in 2011. At 20, Zaha will be an inconsistent asset.
Leighton Baines. In Baines, Moyes would be getting a player he has worked with for six years and is also the Premier League's best left-back the past two seasons. A superb attacker and set-piece taker, the Liverpudlian's defensive work has improved and, at 28, he will rarely have a better chance to progress in his career.
İlkay Gündoğan. A nimble box-to-box midfielder who until recently was one of Borussia Dortmund's unsung heroes, Gündoğan would offer United a much-needed insurance policy in midfield and is also excellent in attack. He was one of BVB's outstanding players in last week's Champions League final and is emerging into one of the best midfielders on the continent.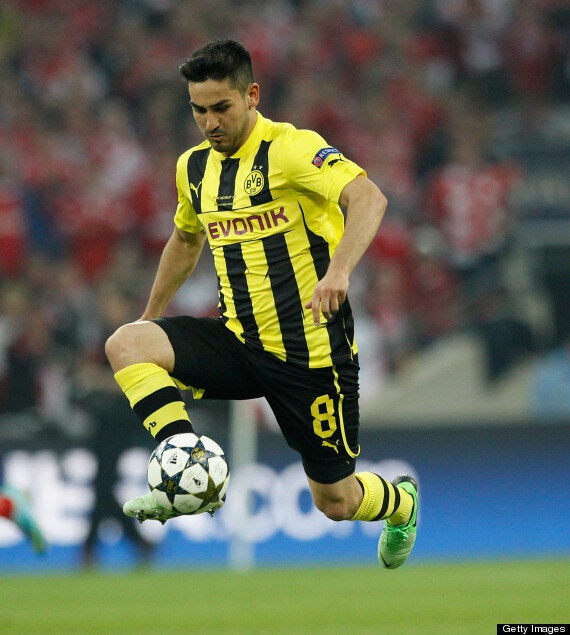 Gündoğan is one of the finest midfielders in Europe
Only 22, his contract expires in two years and although there are suggestions he could ink a new deal with Dortmund, the Real Madrid vultures are already circling.
Marouane Fellaini. Moyes said recently Fellaini's best position is defensive midfield, which is where United are badly lacking. However disciplined Carrick is he is not a tackler and would benefit from having someone to do the donkey work beside him, which Fellaini relishes.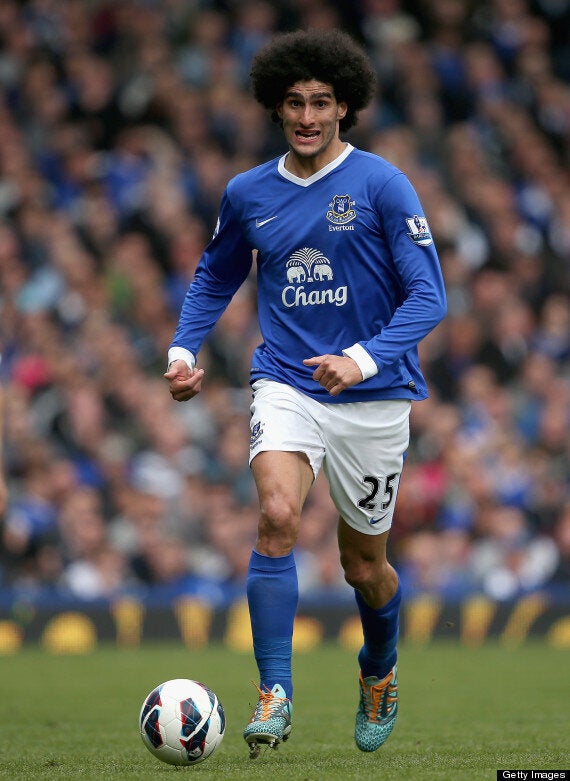 Fellaini enjoyed one of his best seasons with Everton
The Belgian has a £24m buy-out clause at Everton, which is a reasonable price considering Moyes bought him for £15m in 2008.
United are known admirers of the Barcelona attacker, but that was during the Ferguson era. The former manager's brother, Martin, scouted Thiago, who's played under 30 minutes in more than 60% of Barça's games this season, which means his buy-out clause has fallen to a knockdown €18m until August.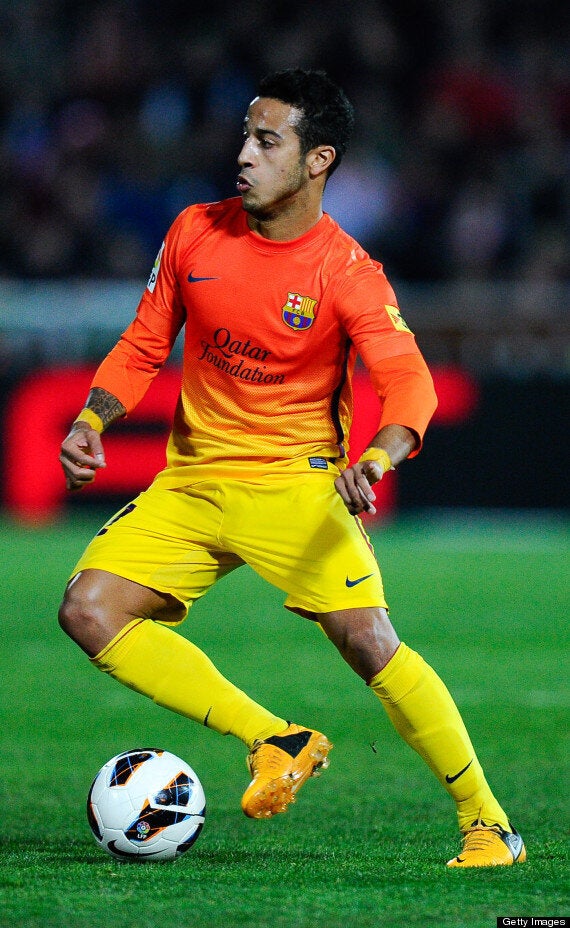 Thiago has struggled to break through at Barcelona
At 22, he falls into United's age bracket of buys in recent years but would not be the statement signing United need to make.
Played out of position at Barcelona, United could build a team around a midfielder whose homecoming has proved to be frosty rather than warm. He was even jeered at one point by Barça fans and while it seems too early of the club to cut their losses of Fàbregas he would be pivotal at Old Trafford rather than peripheral at Camp Nou.
Wishful thinking, but now Ferguson's moved upstairs and David Gill has left as chief executive Daniel Levy wouldn't have to negotiate with the pair. United paid Tottenham £49.35m for Michael Carrick and Dimitar Berbatov and that sum alone may not bring Bale to M16.
Coveted by Real Madrid more intensely, a move to United would however allow the Welshman to play in the Champions League and not fret about uprooting his young family either.
Anderson. A growingly unpopular player among fans, few have won four titles with a club and contributed so little. He has completed 90 minutes just 18 times in six seasons and for an attacking midfielder possesses a poor goalscoring return of nine from 171 appearances.
Darren Fletcher. Should Fletcher recover from his ulcerative colitis and play again it will be a personal triumph. Yet before his bowel disease became so detrimental his form was poor for United in 2010-11 and he was effectively a stop-gap while Owen Hargreaves was sidelined. The club would be wise to offer one of the game's more intelligent minds a coaching role.
Bébé. Not just Ferguson's worst buy and worst player, but perhaps the worst buy and worst player in United's history. And he cost £7m.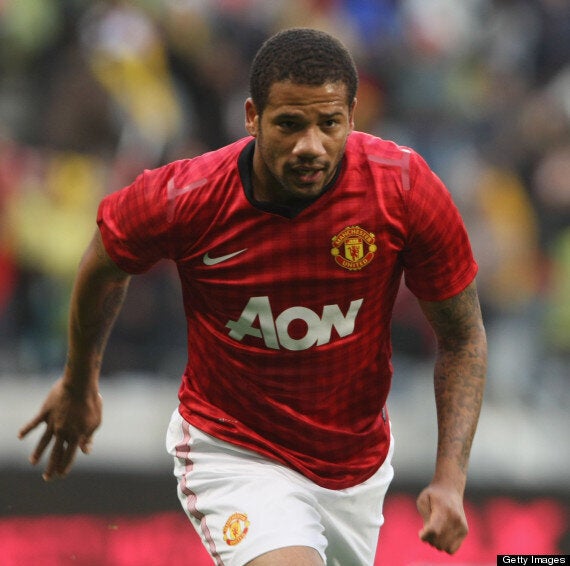 More of an impostor than Ali Dia?
Ashley Young. Fans were against Young the moment he joined through no fault of his own. An uncalled for buy who was not a central midfielder, his diving has irked United supporters just as much as neutrals and he didn't score a single goal last term.
Nani. United need to sell one of their wingers to prove they won't countenance such abysmal campaigns, and although Nani is one of the squad's best players he is unwanted and coming into the last year of his contract. If United want to recoup some of the £17m they paid for him in 2007 they must sell this summer.
Antonio Valencia. A one-trick pony whose no-nonsense approach made him a brief cult hit, he was United's worst player in their 20th title-winning term and with the exception of four months in 2011-12 has been woeful since the 2011 Champions League final.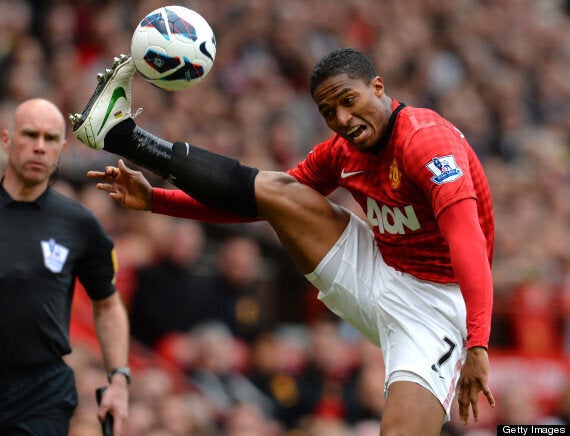 Valencia has lost all confidence at United
Wayne Rooney. Treated to a generous level of adoration despite wanting to leave in 2010, Rooney has now handed in a second transfer request in less than three years. United have shoehorned him into the team without getting the very best out of him during his nine years at the club, and it is best for both parties he moves on.
Popular in the Community