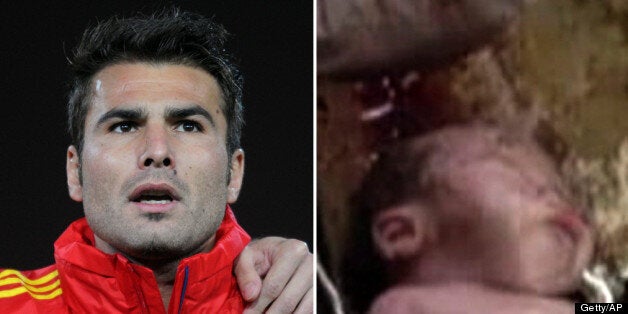 The newborn boy, known only as Baby 59 - the number of his hospital incubator - was found trapped in the pipe beneath a shared bathroom in a residential building in Jinhua on Wednesday.
State media said the baby had a low heart rate and had suffered cuts and bruising, but was now in a stable condition after firefighters rescued him.
The baby's mother has come forward, claiming she kept her pregnancy secret and that she could not afford an abortion. The baby greeted his rescuers with cries
"I couldn't figure out how to carry on living, how to eat my breakfast when I saw this story on TV. He's a special child. When I saw the baby I said 'I must adopt him, he has been sent to me by God.'"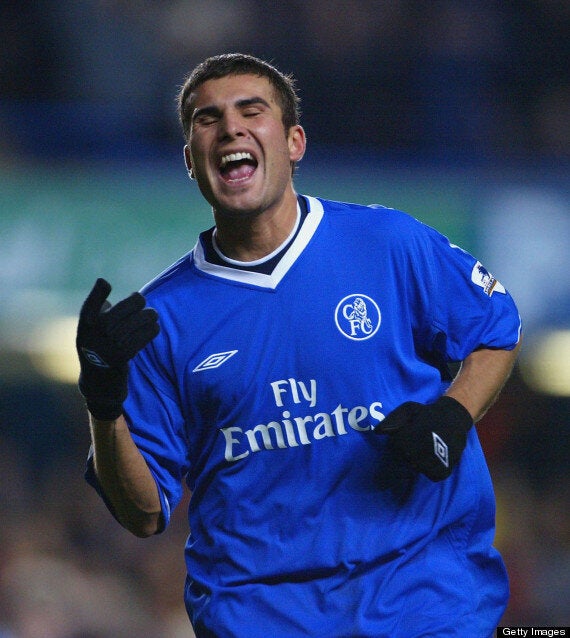 Mutu was one of the first major buys of Chelsea's Abramovich era
Father of three Mutu, who joined Chelsea from Parma for £15.8 million 10 years ago, currently plays for AC Ajaccio in France. His contract was terminated by the Blues in October 2004 after he fails a drugs test.
"Just look at this poor little fellow. He made such a strong impression on me," Mutu added. "I told my wife we have to help him, we have to do everything we can.
"I never thought I would adopt a baby, I had no plan concerning that, but I just know: I have to help this one."