The Stone Roses were together once more in Manchester on Thursday evening for the world premiere of Shane Meadows' film - 'Made of Stone' - charting their dramatic reunion in 2011, and the journey to their emotional comeback gig at Heaton Park the following summer.
Members of the rejuvenated band - singer Ian Brown, guitarist John Squire and bassist Gary Mounfield (minus drummer Mani, who was kept away by a cold) - joined their director Meadows on the red carpet at the Victoria Warehouse in Old Trafford, Manchester, and later appeared on stage to introduce the film to a thousand appreciative fans.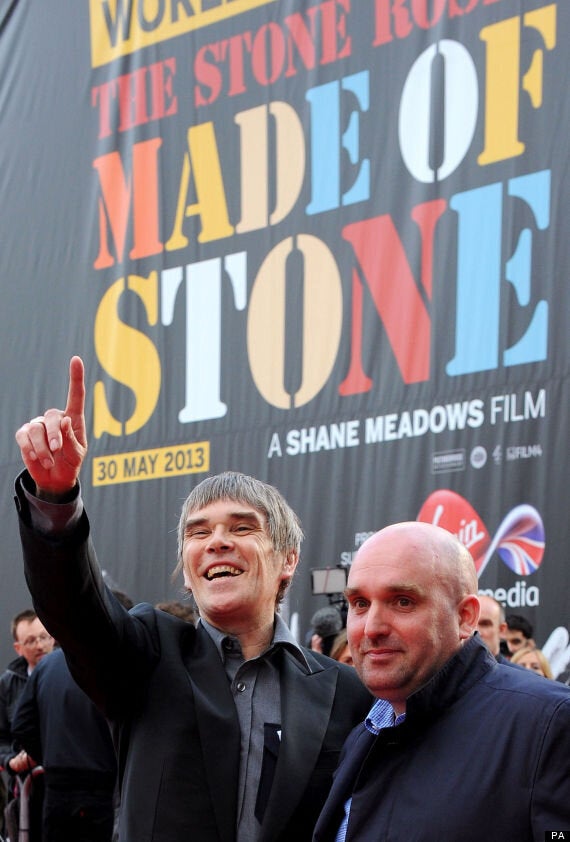 Ian Brown with film director Shane Meadows at the world premiere of 'Made in Stone' in Manchester
Meadows, who was also supported on the night by his 'Made in England' cast, told the audience afterwards how this project had started with a phone call from Brown.
"Can you imagine getting a phone call from your hero, telling you that your favourite band are reforming, and they want you to shoot the film?" he asked.
Meadows himself makes a few appearances in the film, which includes archive footage of the band from their inception in 1983, through the years of their success the first time around, with their self-named debut album, through to their split in 1996.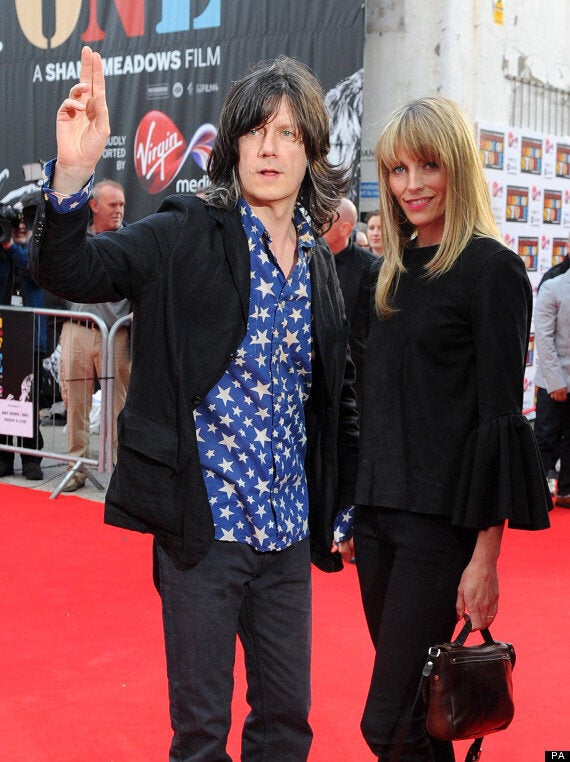 John Squire with wife Sophie at the premiere
But a lot more of the film concentrates on the reunion of the Manchester idols, including their warm-up gig in Warrington, where fans are seen running to the box office with albums and other memorabilia in hand to secure a ticket.
"These friendships had only just been restored," explained Meadows of the band. "The one thing they didn't want was to start the documentary with lots of talk about the past."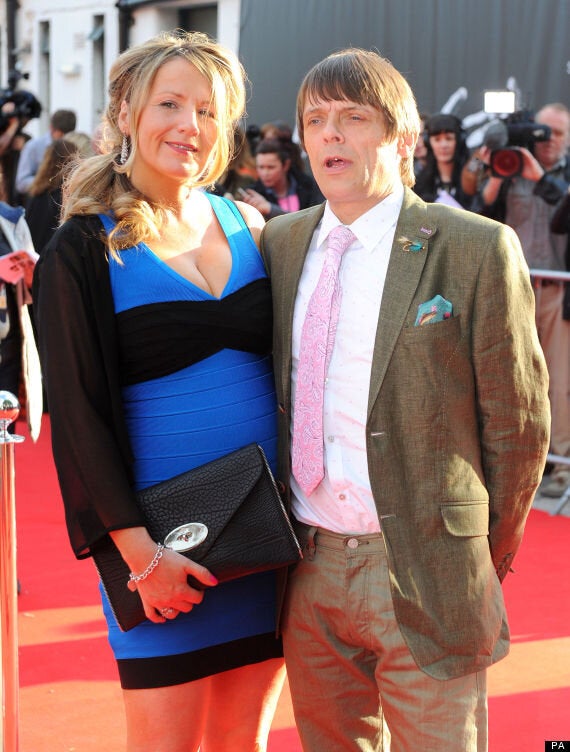 Gary 'Mani' Mounfield with wife Imelda
Instead, he got to work editing 500 hours of film reel in total. The result is up-close footage of the band rehearsing songs like 'Waterfall', delighting their Warrington fans with 'I Wanna Be Adored' and closing the film with their epic performance of 'Fools Gold' at Heaton Park.
'Stone Roses: Made of Stone' is in UK cinemas from 5 June. Watch the trailer below...